Recap for Wednesday, 7th April, 2010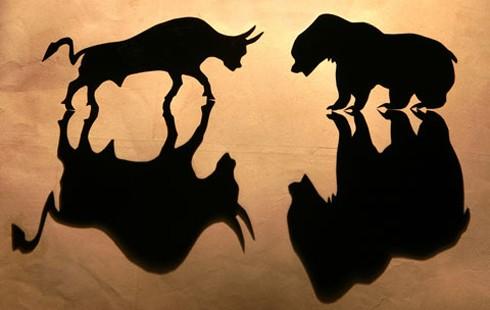 Wednesday saw the bulls in trouble with all three major indexes finishing the day in the red due to renewed concerns about debt in Greece, interest rate comments from Kansas City Fed President Thomas Hoenig, and declining consumer borrowing. Federal Reserve Chairman, Ben Bernanke, made positive comments in regard to improved economic conditions and an ebbing unemployment rate this year, and an affirmative auction of 10-year notes, could not contain the bears.
The Dow Jones Industrial Average (DJIA – 10,897.52) had a loss of 72.5 points, or 0.7%, the S&P 500 Index (SPX – 1,182.45) gave up 7 points or 0.6%, whilst the Nasdaq Composite (COMP – 2,431.16) finished the day with a loss of 5.7 points, or 0.2%, faring the best of the major market indexes.
Note of Interest…. the Dow, at the end of the day, was behind its 10-day moving average for the first time since Feb. 10.
Success is simple. Do what's right, the right way, at the right time.




http://www.stock-options-made-easy.com
ian@stock-options-made-easy.com
Disclosure:
No Positions Held for Stocks Mentioned