Market Outlook for Friday, 9th April, 2010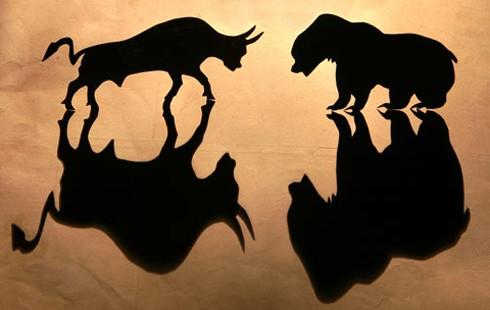 The only major report out today is February's wholesale inventories which should not pose a problem for the bulls in today's trading.
As I am writing this, it appears that the futures on the DJIA and the SPX are trading about 35 points above fair value, therefore, if all keeps going to plan, we should see a positive start to today's trading.
The Dow Jones Industrial Average (DJIA) is facing a challenge today with resistance at the 11,000 level. However, the bulls should hold true for the day. The S&P 500 Index (SPX), as well as the Nasdaq Composite (COMP), should also find continue to rise following yesterdays fight-back by the bulls. This is very likely with another indicator being results for options trading on Thursday, as declared by the Chicago Board Options Exchange (NASDAQ:CBOE), which saw 1,559,574 call contracts traded compared to 732,676 put contracts.
Constellation Brands Inc. (NYSE:STZ), in earnings news, said that its fourth-quarter loss narrowed to $51 million, or 23 cents per share, even though its sales fell to $893 million. At the moment they are trading up by 1%.
Next week will see the beginning of the 2010 first-quarter earnings season. On Monday, unofficially, after close of trading, Alcoa Inc. (NYSE:AA) will begin the next round of corporate quarterly reports. Analysts are looking for a profit of 11 cents per share from the company.
Best of luck with your trading for the day.
Success is simple. Do what's right, the right way, at the right time.




Disclosure:
no positions held for stock mentioned