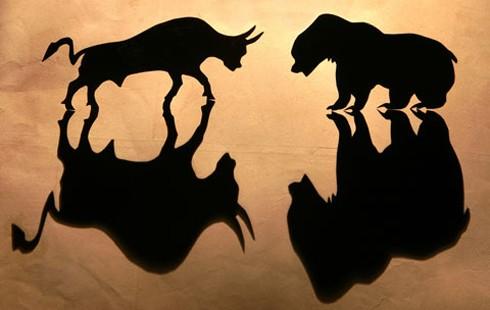 Yesterday was definitely a much better day for the markets, particularly if you are a bull supporter.
The economic reports that are out today are:-
·         An advance look at first-quarter gross domestic product,
·         The April Chicago business barometer and
·         The April University of Michigan consumer sentiment index.
Once again, there is plenty of news on the earnings front, but not as much as the previous few days. Companies reporting today are:-
·         Avon Products Inc. (NYSE:AVP),
·         Chevron Corp. (NYSE:CVX),
·         China Sunergy Co., Ltd. (NASDAQ:CSUN), and
·          Constellation Energy Group Inc. (NYSE:CEG).
which indicates that we, once again, will have an interesting day on the markets, with plenty of ups-and-downs.
So far, according to early morning trading, it seems that the bulls are once again taking up the challenge and are full throttle ahead. Looking at the futures trading, the Dow Jones Industrial Average (DJIA) and the S&P 500 Index (SPX) are trading 28 points and 3.5 points above fair value.
Looking at the Chicago Board Options Exchange (NASDAQ:CBOE) options trading, there appears to be a definite bullishness with the continued factor of close to two to one ratio in option contracts, 1,784,070 call contracts compared to 893,542 put contracts.
Some factors which need to be considered are:-
·         Overseas trading is looking a bit better this morning. In Asia, markets ended mostly higher, as solid corporate earnings boosted Chinese banks in Hong Kong. Also, after a strong finish on Wall Street yesterday, exporters rallied in Japan and South Korea. The anticipation of a rescue package for Greece is still containing the markets in Europe.
·         Gold futures have risen by $6.10 to $1,174.90 an ounce in London, due to the decrease in the U.S. dollar.
·         Crude futures are up 20 cents higher to $85.37 in pre-market trading.
·         The U.S. dollar is a still down again during Asian trading, as the Japanese yen continued to gain strength and the anticipated aid package is boosting the euro. In pre-market trading, the U.S. Dollar Index is down 0.27% at 81.79.
·         The CBOE Market Volatility Index (VIX), the "fear factor", has gone back into hiding with a retreat of about 23% in the last two days.
Some Company's Reports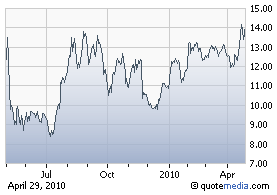 D.R. Horton Inc. (DHI)
D.R. Horton Inc. (NYSE:DHI) announced a swing to a second-quarter profit of $11.4 million, or 4 cents per share, from a loss of $108.6 million, or 34 cents per share, in the year-ago period. Revenue was $896.8 million. Analysts were looking for a loss of 3 cents per share on revenue of $874.6 million.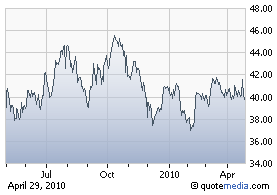 McAfee Inc. (MFE)
McAfee Inc. (MFE) said its first-quarter net income fell to $37.6 million, or 23 cents per share, from $53.5 million, or 34 cents per share, in the same period last year. Revenue rose 12% to $502.7 million. Excluding special items, McAfee said earnings were 60 cents per share. Analysts had expected a profit of 63 cents per share, and $513.1 million in revenue. MFE investors are not taking the miss very well, as the stock has plunged more than 11.5% in electronic trading.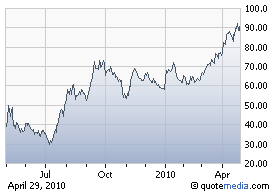 Wynn Resorts (NASDAQ:WYNN)
Wynn Resorts (WYNN) earned $27 million, or 22 cents per share, in the first quarter, up from a loss of $33.8 million, or 30 cents per share, in the same quarter last year. On an adjusted basis, Wynn would have earned 26 cents per share. Revenue came in at $908.9 million. Analysts were expecting a profit of 17 cents per share on revenue of $851 million.
Conclusion
As I mentioned yesterday, the worst seems to behind us looking at some of the positive items already mentioned. The bulls seem to be taking the whole deal in hand and making the most of it. Obviously though, it is necessary to take investments cautiously at this stage.
A Look at the European Crisis.
It seems that a rescue package is being hammered out for Greece, at this stage, but details are still not clear for the market to take any definite positive movement.
Stock to Watch
These are companies that are looking promising for the short-to-mid-term future. Consider buying shares in these companies after checking them out thoroughly.
Smiths Group (LSE: SMIN)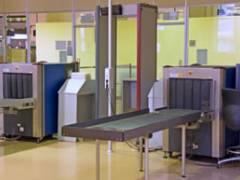 According to Yahoo, Smiths Group is involved in the process of developing equipment to the production of finished goods The British Smiths Group has one foot in the medical sector and the other in aviation and industry. It is fourth in line in the world for the construction of installation equipment and finished products. Its aeronautics branch manufactures aircraft components and navigation systems (hydraulic, electrical and surveillance) for military and civil purchasers. So it is one of the main suppliers to Boeing and Airbus. Its industrial section produces components, such as propellers, ventilators and connectors. Various sectors are involved: aviation, medicine, printing, the environment, cleaning, automobiles, construction, chemicals and energy. Its last section is heavily involved in the medical sector, equipping hospitals with surveillance monitors, for example. With more than 15, 500 employees in forty countries, Smiths Group does not economize on the resources required to satisfy the needs of its customers in Asia and the Middle East.
Smith's is a British-based company involved in specialty engineering activities, especially in aviation security. Based in London, it's listed on the London Stock Exchange and is a component of the FTSE 100 Index.
Smith's is the world's biggest manufacturer and seller of scanners to detect weapons and explosives on airline passengers. Significantly, the company specializes in the millimeter-wave, or "full body" scanners now coveted by airport security officials and under trial use in British airports.
Smith's is considered the leader in millimeter-wave full body scanners, which are increasingly seen by security officials as a "silver bullet" to address airport security concerns.
For the six months ended January 2010, Smiths Detection's sales, operating profit and margin increased by +11.0%, +56.0%, and +14.5%, respectively. If the world's airports follow through on their current plans to adopt full body scanners, it could boost earnings per share at Smiths Group by +3 to +4% per year, based on a five-year roll out.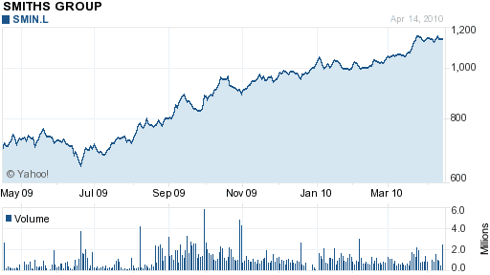 ----------------------------------
Best of luck with trading for the day!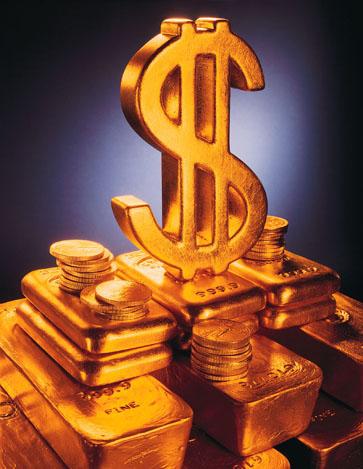 If you are not already a member of Stock Options Made Easy, then you may wish to become one so that you can benefit from the profits that are being generated!
If you wish to become part of this venture please follow the link below.
Subscribe to Stock Options Made Easy
Success is simple. Do what's right, the right way, at the right time.




http://www.stock-options-made-easy.com
ian@stock-options-made-easy.com
Disclosure:
no positions held in stock mentioned