A recent press release from the Conference Board of Canadaintimated that Mining could double in Canada's North by the year 2020. This should be a surprise to no one. There are vast expanses of land in Canada's North that are under-explored, underdeveloped and likely to host many tonnes of economic mineral deposits. As the release ably states, though, the devil is in the details.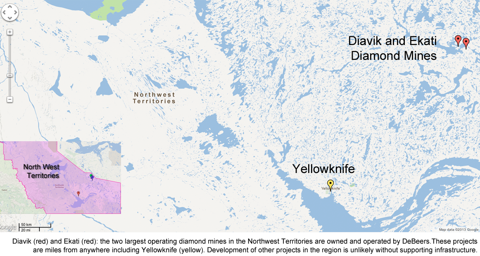 Labour and Development
The same lack of development that led to the growth potential in the region is being cited by the Conference Board of Canada as a barrier to growth in the North. It sounds like a paradox, but they're right, of course. In much of the North, infrastructure is inadequate or non-existent, and skilled labour is at a shortage (as we've explored previously). Furthermore, the communities that exist in these remote areas are largely aboriginal. Consultation with these groups is in its infancy and, for the most part, relationships between mining companies and First Nations communities (or a lack of those relationships) are a major barrier to development in the North.
The Conference Board has taken an important first step by outlining these problems and trying to get dialogue happening around them. They've formed a research group aimed at working through many of these problems called the Centre for the North. Ostensibly, this group will lobby government to help with infrastructure that will set the wheels in motion for development. While this is important, it's still in the early stages.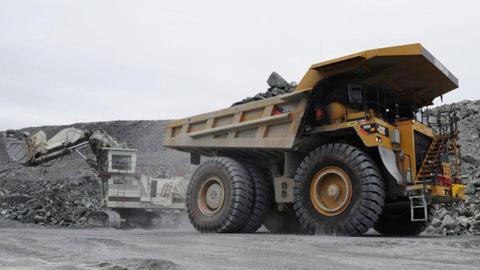 What were the Board's findings?
One of the most common questions that you get doing IR for junior mining companies is "What's your burn rate?" This is a key component that many thoughtful investors put into the all-important equation that determines how long a junior mining company (with no income) has before it is going to have to raise money.
The first problem the Board identified was regarding infrastructure. Typically, the more remote the exploration site, the more expensive it is to explore. If all material, equipment, personnel and fuel has to be mobilized by fixed wing aircraft, or even helicopter, project burn rates tend to be high. Unfortunately, that's often the case in the greenfield areas of Canada's North.
Furthermore, exploration projects with remote addresses and no roads, power or railway in sight are going to have to prove up a great deal of in-ground reserves to justify the construction of the necessary transportation infrastructure. Diamond and precious metals projects have less projected outbound transportation problems than base metals projects(because of the smaller volume being moved), but still have to have enough reserves to justify the cost of expensive remote construction.
The second problem identified by the Board is that of personnel. The vast, beautiful expanses of Canada's north aren't teeming with drillers, heavy equipment operators, engineers, geologists, construction specialists and the small army of other well trained, highly skilled individuals that it takes to build a mine. This problem isn't entirely insurmountable, as importing skilled labour is easier than, say, building a railway. Ideally, though, the Board will be able to find a way to help the First Nations communities in these areas gain the adequate education, skills training and support necessary to help their people participate in development.
Callinex has taken this all into account while crafting their exploration strategy. The mineral exploration game is a risky one, especially in the early stages. Our properties in Northern Manitoba are mostly located near the established communities of Snow Lake, Flin Flon and Thompson - mining communities where skilled labour and necessary services are abundant.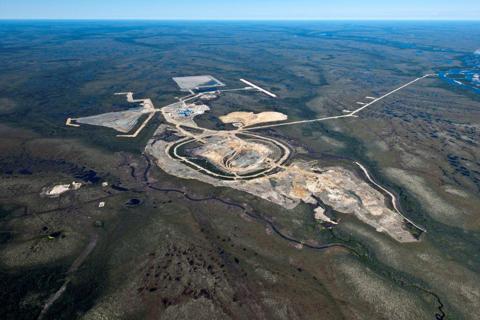 The Risk in Mining
Effectively, building a mine is a long de-risking process. An exploration company's job is made easier, however, when certain risk elements are removed in the initial property. The Conference Board is correct about mining's potential. It would seem as though they're advocating infrastructure expenditures by government in order to drive development. This would help, of course. The less risk, the quicker mining companies will be able to establish and develop deposits. But that risk doesn't just vanish. Effectively, it's been taken on by whomever has paid for the railway, road or power line in question.
In this case, it's the government and by extension the taxpayers. Clearly, politicians are unwilling to take a risk on potential roads to nowhere. If a road into a remote region fails to be the catalyst of an economic mineral discovery, they risk becoming a champion of a "road to nowhere". However, a great deal of the development risk associated would often be offset by the social benefit of the infrastructure developed. And so continues the grand paradox - infrastructure driving development and development driving infrastructure. The best solution (though admittedly not one that can be implemented) is for an exploration company working in Canada's North to make a world class discovery. Such an event would reduce the risk to a point where mining doubling by 2020 seems like a conservative estimate.
By Braden Maccke, Investor Relations Manager at Callinex Mines Inc.
Publishing assistance and graphic design provided by IR Smartt Inc.