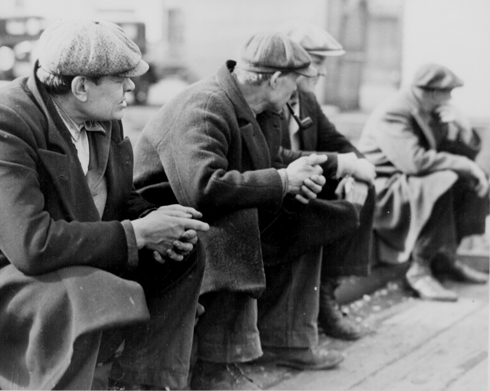 Technically speaking, the United States is no longer in a recession; the economy hit bottom in June 2009 and has been expanding ever since. But it's been a slow recovery, and Americans are still worse off than before the meltdown began.  Now a study by two Rand Corporation scholars, "
Effect of the Financial Crisis and Great Recession on American Households
," suggests that two American out of five (39%) have experienced financial stress in at least one of three ways since the recession began: a member of the family lost a job, the family fell behind on mortgage payments, or the value of the house is underwater.
The recession wreaked greater hardship than most previous downturns by virtue of three factors: unemployment was more widespread, housing prices fell further, and more people were dependent upon their 401(k)s for retirement saving when the stock market took a dive. Today, unemployment has barely budged, house values are still falling and the stock market has recovered only some of the ground it lost. Write authors Michael D. Hurd and Susann Rohwdeder:
On average expectations about stock market prices and housing prices are pessimistic, particularly long-run expectations. Among workers, expectations about becoming unemployed have recovered somewhat from their low point in May 2009 but still remain high. Overall the data suggest that households are not optimistic about their economic futures.
The study was based upon monthly surveys of the American Life Panel, a group of 2,500 Americans, maintained by the University of Michigan. Rand began asking questions about the respondants' family finances shortly after the financial crisis broke.
There is a good reason why Americans are reluctant to resume spending like the good ol' days (even if they could get the credit): They are feeling extremely insecure. In April 2010 (the most recent month covered by the paper), 16.8% still were experiencing financial stress, about the same as a year previously. Nearly 40% had experienced distress at some point during the year-and-a-half survey.
Nearly one in five Americans live in fear of losing their job in the next 12 months. Only half expect their houses to gain value within the next five years. Only 16% expect to increase spending in the next six months, compared to 12% who expect to decrease it.
To get by, 39.2% of those who lost jobs took unemployment insurance, another 35.6% drew down savings, and 18.% increased indebtedness.
One glimmer of hope: The percentage of people feeling dissatisfied or very dissatisfied with their economic situation has improved from 45% at the beginning of the survey to only 34% in April.
The Boomergeddon bottom line: Americans are in no mood to crank up consumer spending. Americans need to repair their household balance sheets, and they know it. Any economic policy based upon the idea of restoring consumer spending to its once-lofty level of 70% of GDP is flawed at the inception — and is doing a dis-service to American households who need to spend less and save more.
Disclosure:
No positions