Happy 4th of July everyone. Over grilled hot dogs and hamburgers, I heard the phrase, "Interest rates can't go any lower, they will only go up from here".
Well I agree we are on the low end of the interest rate super-cycle, I can't help to think how dangerous that comment is though.
For example, rates could go down by 10% per year for the next two years. Today, 5-July-2016, we hit a new low on the 10-year, 1.367%.
July-2016: 1.367%
July-2017: 1.23%
July-2018: 1.107%
Let's see if it goes any lower.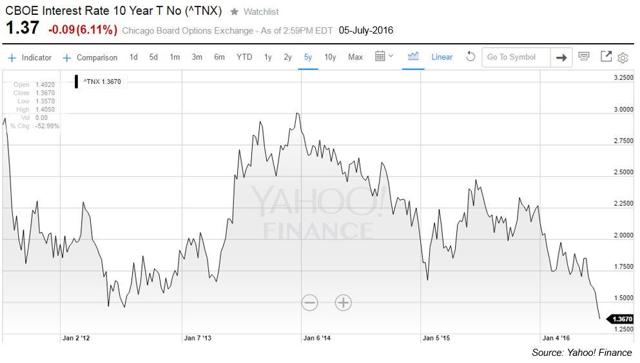 Disclosure: I am/we are long BND.