I am looking at an (NYSE:IBM) double calendar this week. An April/May 205/215 calendar can be bought for about $2.45. This week has high implied vol compared to May, which is good because that makes the premium you are selling this week pretty rich. Any volatility crush should not hurt the May vol as much since it is already low. As with any directional play, I will keep this pretty small relative to overall portfolio size (about 1/30th). Still, the odds that you will lose money on the trade a small relative to potential gains. The Optionsxpress Trade & Probability Calculator projects that we only have a 10.51% chance of doing worse than break even. There is a 50% chance we land in the sweet spot from $205 to $215, where our potential gain is over 100%. I like this risk vs reward.
Music suggestion: Everyone should check out Freddie Hubbard "Goin' Up." It's a fantastic jazz album.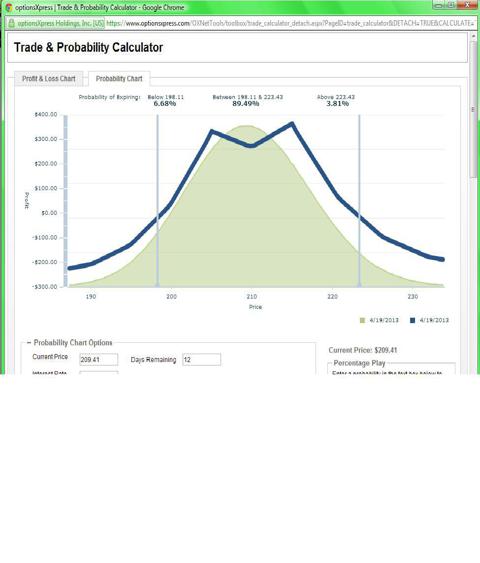 Disclosure: I have no positions in any stocks mentioned, but may initiate a long position in IBM over the next 72 hours.
Additional disclosure: The position is neutral.