Here are the main news items and SEC filings from all the publicly traded BDCs that the BDC Reporter tracks for Wednesday April 19, 2017 at 1:00 pm EST. External links to articles or filings are in blue, internal links to BDC Reporter's prior posts on the subject are in red. Where appropriate, we add comments. Today we review TCP Capital's (NASDAQ:TCPC) equity offering, but complain about compensation transparency. We hail Main Street Capital (NYSE:MAIN) and revisit concerns brought on by THL Credit's (NASDAQ:TCRD) Proxy. We mention in passing Fidus Investment's earnings release. The only item we did not get round to is Newtek Business Services Corp's (NASDAQ:NEWT) announcement that S&P had a positive outlook on some of its loan securitizations.
PRESS RELEASES
TCP Capital Corp. : Announced Issue And Pricing Of New Shares.
The $1.3bn BDC quietly announced a secondary stock offering after the close on Wednesday April 19th, and priced and the closed the offering overnight at a price of $16.84. Raising new capital is almost effortless at TCPC right now, and is being done at a healthy premium to Net Asset Value. At year-end, the NAV was $14.91. As part of the exercise, TCPC also issued another press release giving investors an early snapshot of a few key IQ 2017 metrics. Included therein was a range estimate for the latest NAV Per Share, which was $14.89-$14.95. We mention the latest number only to point out the premium received on the new shares: about 12%. More importantly from a valuation standpoint, TCPC is raising new capital at a 10.8x multiple of the current dividend rate and 11.1x the mid-point of the latest Net Investment Income Per Share After Compensation annualized. Not the very best valuation out there, but a credit to the BDC.
As we suggested at the top, TCPC was hardly short on liquidity or closing in on BDC leverage limits at the end of 2016, and we doubt that much has changed in the past 3 months. Of course, the press release does not provide any details about the absolute dollar size of the portfolio, so we'll have to wait till the IQ 2017 earnings release to see if the capital raise was motivated by a boost in the portfolio size. An argument could be made that if the BDC did not need the money, the Investment Advisor could have waited a little longer and sought an even higher premium. TCPC has traded higher in its history as this lifetime-as-a-BDC chart shows. The stock has been as high as $18.24, less than two years ago. At that price the premium to book would have been 22%, nearly twice the one just achieved.
Nonetheless, there's no doubting the current popularity of TCPC, which is partly based on its excellent returns to shareholders since going public. Every BDC charts their "Total Return Performance" in almost illegible tables in their 10-K, plotted against other indices. Anyone interested should have a look (while squinting) at page 50 of the latest 10-K, which shows TCPC not only out-performing the Wells Fargo Business Development Company Index since April 4, 2012, but even the indefatigable S&P 500, thanks to the re-investment of all those quarterly dividends over the period. 80% in under 5 years (this was at 12-31-2016) is a great run.
Investors appreciate the stable Net Asset Value and distributions the BDC has managed to achieve while still growing the book of business, and the number of shares to pay a dividend to. At the end of 2012, Net Asset Value Per Share was $14.84, has peaked at $15.18 and is now at the median of the estimated IQ 2017 numbers at $14.92. Likewise, TCPC's canny managers have kept the quarterly distribution at $0.36 through the years, with the occasional top-up when necessary to meet the tax rules. Through that same 2012 to 2016 period the shares outstanding have more than doubled and with this latest excursion to the public market will have tripled from the 21.5mn at the outset.
There's an element of financial engineering in all this, though we doubt all the long term shareholders cutting their coupons and watching their terminals as the stock price remains well above the $15.0 IPO, really care. TCPC has been more aggressive than most BDCs in retaining a portion of Net Investment Income, rather than distributing out the proceeds to shareholders. Of course, it's more complicated than that because BDCs are supposed to pay out 98% of Taxable Income (we're simplifying here), which is a much harder number to pin down in the filings. We do know,though, that TCPC is paying out a lot of Excise Taxes on income that could have been paid out to shareholders instead. Look at page 91 for the three year income statement: the total expense (all borne by the shareholders effectively) is approximately ($2.2mn). We calculate the annual drag on distributions is only about 1.6 cents a share, but irks the BDC Reporter. TCPC, and many of the shareholders, might answer that it's a small price for the shareholders to pay for that sense of distribution stability which many crave.
Overall, though, TCPC does The Right Thing on most issues. The Management Fee is fair at 1.5%. (How any BDC can justify - as they do - 2.0% in this declining yield environment is puzzling). Moreover, the Incentive Fee pay-out includes a total return limitation which is supposed to reduce the fee when the effect of Unrealized and Realized losses are taken into account, and to ensure shareholders have received a minimum of a total 8% return annually. In fact, the BDC Reporter met with TCPC's CEO and CFO in their shiny Conference Room in Santa Monica awhile ago. Based on our conversation, we could tell that TCPC is very proud of this "shareholder friendly" Incentive Fee arrangement.The irony here is that this is just where the BDC Reporter has a bone to pick with TCPC on behalf of its shareholders:
When we met, we couldn't help pointing out that the Incentive Fee arrangement - while laudable - is also highly complicated in how it is calculated, and TCPC does not do much to help shareholders understand how they've been billed. In the way the fee is calculated there's a look back to January 1 2013 and all income and fees accrued and paid, there's that 8% hurdle, Realized and Unrealized Gains and Losses are also figured in. Then there's a deferral mechanism when the incentive fee is not met, which means that a payment can suddenly paid at some point in the future if the numbers change favorably. The 10-K takes 4 pages to explain the Incentive Fee, and we challenge our readers to calculate this quarter's fees when they come out based on the super opaque language in the filing. Not helping the situation is that TCPC - unlike most every other BDC and without demur by the SEC which usually does not approve of such things - does not break out its fees on the Income Statement. We noticed this when writing this piece. Go back to page 91 of the 10-K, and you'll see there's a catch all category called "Management and advisory fees". We moseyed over to the audited financial statements and found no break-out of the fee numbers there either or in management's discussion of expenses. Ditto in the earnings press release.
The BDC Reporter's suggestion which we offer up to TCPC, its shareholders, anyone at the SEC who might be reading this on their way to something more interesting, and every other BDC out there: include in every quarterly filing a disclosure showing how management and incentive fees were paid for the period, with a look back to prior periods calculation (i.e. a multi period table).
BDC shareholders are now in a position similar to a hotel guest ending a stay and going to the desk to check out, being told the cost and when they ask for a bill with a break-down of all the charges are told: "Don't worry, our Board reviewed the charges and you're fine".
Main Street Capital : Announces Semi-Annual Supplemental Dividend.
MAIN is another popular BDC, arguably the most popular of the 45 companies we track. One of the key reasons why was on display yesterday as MAIN announced - as was expected - yet another semi-annual distribution (this one timed for June) of $0.275 a share, to go along with the monthly distribution (a crowd favorite !) of $0.185 currently. The press release spelled out the math for shareholders: the current running rate for distributions is $2.77 per share. What's more (but not defined) some of the income shareholders will be recognizing will be at favorable (less onerous ? ) tax rates, leaving more money to spend or invest. If that wasn't enough, there's the tantalizing possibility that MAIN will be raising its monthly distribution when the Board gathers in May…
What's not to like ? As the BDC itself points out, total distributions since the IPO in 2007 is just 1 cent short of a $20 bill per share, after an IPO at $15.0. What's more, the stock price is at an all-time high, toying with the $40 level. When the BDC Reporter is being pedagogical with newbies to the BDC-space we say: expect most BDCs to lose capital and reduce earnings and distributions over the long term because these are lenders to non-investment grade companies and lending involves credit losses. Given that the BDC rules don't allow for much in the way of earnings retention to offset losses, losses will whittle away capital and earnings power. You can't be a boxer and not expect to get punched and you can't expect to lend to highly leveraged companies and not have losses". However, MAIN and a handful of other BDCs have proven to be the exception to this rule. On this tenth anniversary of MAIN's existence as a public company there's no question the Texas-based BDC has found and implemented a winning formula, which we don't have the time to break-down for readers today.
We would only point out what is obvious to anyone hearing the clamoring at MAIN and coming over cheque in hand to get invested: the stock is very "expensive" relative to other BDCs and most standard metrics. We'll just use one measuring stick that we already mentioned regarding TCPC: price to distribution. MAIN's multiple is currently 14.1x. That puts TCPC's 10.8x in the shade by 30%. We won't even bother to compare MAIN with its less successful peers who have matched the BDC Reporter's expectations about what happens to a BDC over time. Happy Tenth anniversary MAIN !
Fidus Investment (NASDAQ:FDUS): Announces Earnings Release Date.
FDUS announced that it will report its first quarter 2017 financial results on Thursday, May 4, 2017 after the close of the financial markets. There will be a Conference Call the next day.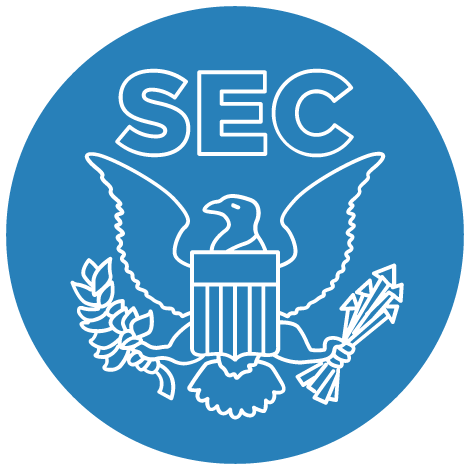 PROXY FILING
THL Credit : Filed Definitive Proxy Statement.
The BDC Reporter reviewed the preliminary version of TCRD's Proxy statement in the Daily News on April 5th, 2017. Then and now the BDC Reporter is not thrilled about the BDC's request to its shareholders to be allowed - just in case - to issue more common stock at a price below Net Asset Value. Our grumpiness is only enhanced by the very low insider ownership of TCRD's stock, as reflected on page 5 of the Proxy. There are 12 individuals involved, including the independent Directors. Only 260,414 are owned by this group, two of whom own nothing. One of them is the new 2016 Board member Edmund Giabastiani Jnr., and the other the BDC's Chief Compliance Officer. Total stock ownership is only 0.79% of total shares outstanding. Net out the holdings acquired by participation in one of the Investment Advisor's reinvestment plans and the number of shares actually purchased with insiders hard earned money ( which includes well over half a million dollars a year in Directors Fees and $20mn in Management and Incentive Fees annually on average) is very low, probably under 150,000 shares or about $1.5mn in aggregate. No word on how much the principals of the TH Lee organization, who are the principal beneficiaries of the compensation paid out, own.
Unfortunately, this only underscores that this is principally a fee gathering activity for the named and unnamed insiders of the BDC, and that they have little tangible confidence (i.e. personal capital invested) in the business that they are the stewards of. Therefore, it's challenging to see why shareholders would wave through a possible equity raise below NAV (or more likely a Convertible with a strike price below NAV) when there is such a divergence in the interests of owners and managers. Moreover, nobody can argue that market conditions are particularly favorable in any segment of the leveraged debt market (we've been talking to people in the know and it's worse than we expected) for the deployment of additional capital. Finally, TCRD has yet to implement its announced strategy of lowering both risk and return by booking "safer" first lien, sponsored investments and is still wrestling with an existing portfolio which includes several companies that have just undergone drastic restructurings and where future success is by no means guaranteed, and includes several other companies whose credit worthiness remains suspect. We remind readers that TCRD's own Watch List has 36% of all investments in the Under-Performing category.
The BDC Reporter would have been far more convinced that the External Manager and the shareholders were on the same page if the TH Lee organization had committed any material amounts to any potential stock issue or had permanently trimmed fees (permanent because the BDC is admitting that investment yields are headed down for an extended period and by design) or had waived its Incentive Fees during the last 2 years of TCRD's poor performance. However, we are realistic about such things and expect that the proposals will get shareholder approval. Who are we to judge ?
Disclosure: I am/we are long FDUS, NEWT.
Additional disclosure: Our Fund has a Long position in MAIN, NEWT and TCRD's Baby Bonds