This is a News Alert from the newly re-launched BDC Credit Reporter regarding a group of related companies on our Watch List.
April 22, 2017: Affinion Group and Affinion Group Holdings extended the time and the terms of yet another debt exchange offer. See the press release for all the details.
---

BDC Exposure At 12-31-2016
---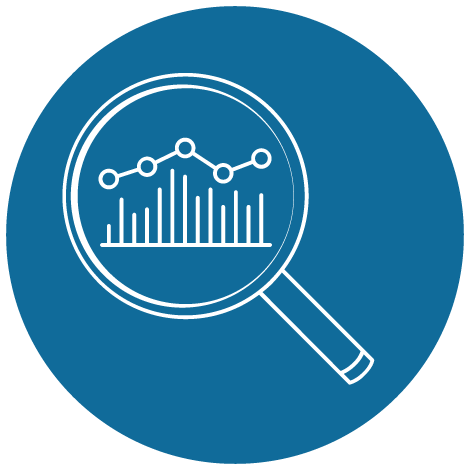 BDC CREDIT REPORTER ANALYSIS
If you want a real-life example of a kicked-down-the-road investment, just take a look at Affinion. There are several entities involved (Affinion Group, Affinion Group Holdings, Affinion International Holdings and Affinion Investments) and a history of structuring and restructurings like few others. The Company was bought in 2005 from Cendant by Apollo Group and has been almost perpetually in trouble since. We won't attempt to detail all the twists and turns here. However, readers should be aware that much of the $100mn in BDC exposure, spread over 4 entities, began in a different form and is the result of some write-down, conversion or exchange. There was a major restructuring in September 2015, when Apollo ceded much of its equity interest to debt holders as part of a complex restructuring which included (as usual) a debt for equity swap and the injection of new capital. One of the major goals was to de-leverage the balance sheet and reduce Affinion's huge interest bill.
NOTHING CHANGES
Here we are a year and a half later and debt reduction/interest expense reduction is still a foremost priority. Affinion extended the time and the terms of yet another debt exchange offer. We won't get into the details of the offer in the press release. Suffice to say that Affinion continues to struggle under a mountain of debt.
The BDC Credit Reporter's occasionally struggles through the several hundred page quarterly and annual earnings filings to get our arms around what is a very complicated credit and where BDC exposure is spread across different entities and layers of the capital structure from top to bottom. Unfortunately, the fundamentals at Affinion are not encouraging, whatever is happening to BDC valuations (which are mostly up). Here are a few highlights: At year end 2016, Total Debt was $1.8bn. See page F-19 of the 10-K for all the details. Unfortunately sales and EBITDA are on the way down, the first by about a sixth and the latter by nearly a quarter, as this link shows in a summarized form. The latest 10-K even has includes a Risk Factor about the declining EBITDA (page 20).
Yes, Affinion has a restructuring plan in place (again). However, we're going to quote at length from the disclosure in the 10-K, which shows how little real progress is being made from all these restructurings.
"On March 31, 2017, Affinion entered into a commitment letter (the "Commitment Letter") with a lender, pursuant to which the lender committed to provide term loans in an aggregate principal amount equal to approximately $1.3 billion and revolving loans in an aggregate principal amount at any one time outstanding not to exceed $110.0 million. The proceeds of the term loans will be used by Affinion to refinance its existing senior secured credit facility, to redeem in full the 7.5% cash/PIK senior notes due 2018 issued by Affinion International Holdings Limited (the"International Notes Redemption"), to pay transaction fees and expenses and for general corporate purposes.The term loans will provide for quarterly amortization payments totaling (NYSE:I) for the first two years after the closing date, 1% per annum, (ii) for the third year after the closing date, 2.5% per annum, and (NASDAQ:III) for each year thereafter 5% per annum, in each case,payable quarterly, with the balance due upon the final maturity date, subject in each case, to reduction of such amortization payments for certain prepayments.

Execution and closing of the Credit Agreement Refinancing is conditioned on the consummation of the private offers to exchange for new senior PIK toggle notes due 2022 and warrants to acquire the common stock of Affinion Group Holdings, Inc. or repurchase for cash Affinion's 2010 senior notes, Affinion Holdings' 2013 senior notes and Investments' senior subordinated notes (the "Exchange Offers"). Notwithstanding the Exchange Offers, Affinion's 2010 senior notes, Affinion Holdings' 2013 senior notes and Investments' senior subordinated notes (the "Existing Notes") are fully callable by the Company or its affiliates or subsidiaries (i.e., Affinion Holdings and Investments)".
Also on March 31, 2017, certain holders of Existing Notes (the "Significant Holders"), which collectively held, as of such date, approximately 50% aggregate principal amount of existing AGI Notes, entered into a support agreement (the "Support Agreement") with Affinion Holdings, Affinion and Affinion Investments. Pursuant to the Support Agreement, the Significant Holders agreed to tender in the Exchange Offers their Existing Notes. Also on March 31, 2017, the Significant Holders and certain other investors (collectively, the "Investors") entered into an investor purchase agreement (the "Investor Purchase Agreement") with Affinion Holdings, Affinion and Affinion Investments agreeing to purchase new notes in an aggregate principal amount sufficient to pay all holders that participate in the Exchange Offers and elect to receive cash. Further, if Affinion Holdings, Affinion or Affinion Investments exercises its option to redeem any Existing Notes not tendered in the Exchange Offers, under the Investor Purchase Agreement, the Company has the option to obligate the Investors to purchase an aggregate principal amount of new notes and new warrants that would yield sufficient proceeds to fund any such redemptions."
Here is an example from the press release above of how the economics of these "exchanges" work:
Affinion Group will exchange $475mn of Senior Notes due in 2018, and paying an interest rate of 7.875% for an equal amount of 2022 Senior Notes with a cash interest of 12.5% or PIK of 15.5% and warrants to purchase shares of Affinion Group Holdings common shares.
As far as the BDC Credit Reporter can see, debt is replacing debt, but amortization requirements might soon add to the debt service drag, as well as the high interest rate on the new Senior Notes, even if debt maturities are pushed off. Yes, the interest cash burden on Affinion can be lightened by choosing the PIK payment option, but that only rolls up more debt onto the Company's balance sheet and requires another "restructuring " as that infamous can continues down the road.
---
BDC EXPOSURE: DETAILED
BDC exposure to Affinion's never-ending restructuring story is substantial at $100mn, measured at cost and $93mn at FMV, spread over 4 BDCs. The BDC with the most to lose is Pennant Park Investment (NASDAQ:PNNT) whose fair market value of Affinion company investments is above $60mn. ($35mn of that is in Affinion Group Holdings equity and is carried at par). Non-traded BDCA has $22.8mn of exposure, albeit in First Lien debt. (That was added just in the IVQ of 2016, and is invested in Affinion Group's Senior Debt due in 2020 and is valued at par). With much smaller exposure is PennantPark Floating Rate (NASDAQ:PFLT) and Griffin-Benefit Street Partners, another non-traded BDC.
Notwithstanding the high valuations for all the different tranches (except equity held by PNNT for several years and which is junior to more recent capital raises and which has been written down to next to nothing) and by all the BDCs involved, we suggest keeping apprised of the developing situation at Affinion and the performance of the business. This restructuring is unlikely to be the last one and the prospect remains high - in the evaluation of the BDC Credit Reporter - that this could yet all come unspooled.
Disclosure: I/we have no positions in any stocks mentioned, and no plans to initiate any positions within the next 72 hours.