April 24, 2017: Bloomberg reported that Guitar Center's bonds had "hit a sour spot", following a revised outlook by credit rating agency Moody's Investors Services. See Moody's press release and the BDC Credit Reporter's full Company File.
The Moody's outlook on the two issues of debt which the group covers was changed to negative. Moody's rates the Company's secured 2019 debt B3 and the 2020 Unsecured Debt at Caa1. Main issues are :i) concern about the entire retail segment, in which Guitar Center is the leading participant (by sales) for selling musical equipment; ii) high leverage levels at Debt To EBITDA at 6.3x in 2016; iii) concern that the Company may not be able to refinance its $1.3bn in debt, all of which comes due in the next 3 years. Moody's was not optimistic that the Company would be able to grow out of its over-leveraged status given market conditions:
Moody's does not expect that the company will generate enough free cash flow in the next 12-18 month period to materially reduce debt and improve leverage, most of which will depend on the success of GCI's strategic initiatives to generate more consistent and sustainable revenue and earnings.
The Bloomberg article referenced above mentioned that the 2019 secured loans are trading at 83 cents on the dollar from 92 cents in January and the 2020 Unsecured Debt is already discounted by 50% in the market.
---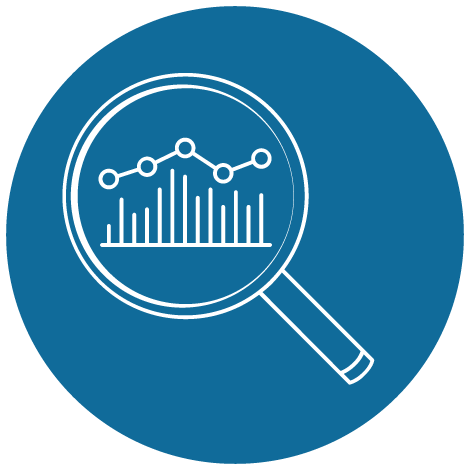 BDC CREDIT REPORTER ANALYSIS
Guitar Center was not on the BDC Credit Reporter's extensive Watch List of under-performing companies before today (4-24-2017). The BDCs with exposure to the Company had marked their 2019 secured debt positions at only very modest discount to par at 12/31/2016. Typically, we do not add any company to the Watch List (barring other material reasons) unless valuations suggest a discount of at least 10%.
However, after reviewing the Moody's report and the Bloomberg article, we immediately added Guitar Center to our Watch List. Yes, the Company is the market leader in selling musical equipment in the United States with sales of $2.1bn, but it's swimming against a well reported and momentous shift in the public's buying patterns. Moreover, essentially all the Company's debt - both secured and unsecured - is maturing in the next three years (with the senior facilities scheduled for 2019) just as bond owners are being badly burned by their earlier retail sector investments and the short term outlook remains grim.
Moreover, while less leveraged than some of Moody's other credits with non investment grade ratings at 6.3x Debt to EBITDA, the report suggests the Company is generating very modest free cash flow at best. The senior lenders may comfort themselves with being at the top of the $1.3bn of debt in the capital structure, but there's $1.0bn of senior secured debt to contend with rubbing shoulders, and only $325mn in unsecured debt. If financial results deteriorate for Guitar Center even the senior lenders may get swept up in any reorganization that might follow. The unsecured debt -as reflected in the current depressed price - is already highly questionable and receives Moody's "speculative" grade rating of Caa1.
In a worst case, we can envisage Guitar Center's private equity owners (Bain Capital and Ares Management) having to make some hard decisions about the long term future of the business and how to contend with its debt holders. The unsecured debt could easily -if prior transactions in the Retail Sector and in Energy are any guide- be written off. Even the senior debt may not get repaid in full at or before maturity, and some debt-for-equity swap for some of the outstandings might have to occur.
We are getting ahead of ourselves and we've only rated Guitar Center a 3 on our 1-5 credit risk scale, but matters are progressing fast and furiously in Retail right now so we expect the Company will be back in the headlines before long, preferably with a solution to the problem Moody's report is pointing out to its debt maturities.
---
BDC EXPOSURE DETAILED
There are 4 BDCs with exposure of $47.9mn at cost to Guitar Center, based on Advantage's Data's records. All but $886,000 of the debt (held by NexPoint in the unsecured notes) is in the senior secured 2019 debt, which is said to have a first lien claim over the retailer's assets. However, there's also a $375mn secured asset-backed facility to contend with. Through the end of 2016, the BDCs involved have marked their exposure at or close to par since a couple of quarters in late 2014-2015, according to Advantage Data. (One BDC or another has been lending to the Company since 2011). The biggest exposure is non-traded BDC Corporate Capital Trust with $19mn, discounted (8%). HMS Income and Main Street Capital (NYSE:MAIN) have almost equal amounts around $14mn each. An affiliate of MAIN's manages HMS Income, and their discount is similar at (4%).
Chances are all the BDCs involved will have to mark their positions down in the IQ 2017 and beyond, given that the debt is already trading at a 17% discount to par if Bloomberg is right. The income from the 6.5% loan is not yet at risk, but will need to be considered if the situation takes a change for the worse.

Disclosure: I/we have no positions in any stocks mentioned, and no plans to initiate any positions within the next 72 hours.