The BDC Credit Reporter maintains a Watch List of every under-performing company to which a BDC has exposure, and updates readers with any material developments-whether positive or negative-on a daily basis. When appropriate, the BDC Credit Reporter offers up its own color commentary. In addition, we provide on the right of the title the aggregate BDC exposure at cost as of the latest filings, and the public and non-traded BDCs involved by ticker and by name respectively. All records supplied by Advantage Data.
At time of writing the BDC Credit Reporter is tracking 420 different companies - both public and private -which are not meeting initial performance expectations and which are at risk of eventually not returning to lenders and investors the par value of capital invested, and any contracted payments for interest, fees or dividends. Follow us daily on Seeking Alpha and on Twitter at #bdccreditreport.
Regular readers of the BDC Credit Reporter will gain a timely and comprehensive picture of evolving portfolio investment quality at BDCs on a company by company basis, and an independent assessment of the prospects for full recovery. No longer will shareholders and investors be mostly reliant on the BDCs themselves for periodic and incomplete updates on portfolio company performance and outlook.
April 26, 2017: "Bluestem Group Inc. ("Bluestem Group" or the "Company") (OTCMKTS: OTCPK:BGRP) today reported unaudited consolidated financial results that include its wholly-owned subsidiary, Bluestem Brands, Inc. and its subsidiaries ("Bluestem"), for the 14-weeks ended February 3, 2017 and the 13-weeks ended January 29, 2016 and audited consolidated financial results for the 53-weeks ended February 3, 2017 and the 52-weeks ended January 29, 2016. …
---
BDC EXPOSURE DETAILED

---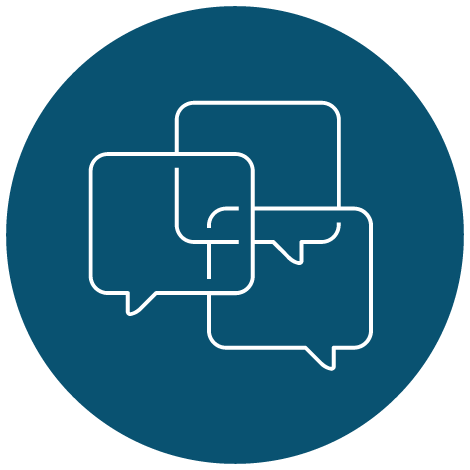 BDC CREDIT REPORTER ADDS: Bluestem Group owns Bluestem Brands, which offers up 15 different brands, principally to lower income customers. With the release of the Company's results ended in February 2017, management announced that a major reorganization of the business had been underway for weeks and was expected to continue for up to another 18 months. We read the press releases above and listened to the Conference Call. Management is being very pro-active, closing down business lines; tightening customer credit standards; stopping TV advertising; shuttering retail stores owned and bringing on 2 new Board members. However, the Company is "tight" on lender covenants and has to take these actions or face a possible restructuring or bankruptcy down the road.
Bluestem has nearly $500mn in debt outstanding. There is an asset-based Revolver, which is modestly drawn at $21mn, with the remainder in a 2020 Term Loan, with $486mn outstanding. All $33mn BDC exposure is in the Term Loan. The Company is suggesting that they are confident the Company will be able to stay within bank covenants in 2017. That was repeated 3-4 times on the earnings Conference Call. The Term Loan amortizes at a $50mn+ pace and the Debt To EBITDA covenant tightens to 4.5X from 4.75x, which is substantially above the current number of 3.5x. (The borrowing costs of the business do not come cheap at 8.3%).
However, the BDC Credit Reporter- and the management of the Company - are concerned about the secular trends underway in the creditworthiness of lower income, sub-prime customers. This is a trend that is not going to go away anytime soon, and will result both in high charge-offs of credit financed purchases in the year ahead and selling to a smaller universe of potential customers as the Company turns away some credit challenged consumers. While the Company may be able to stave off a default in the next few quarters, we worry about 2018 and beyond. Not helping the Company's cash flow will be the heavy loan amortization schedule and other debt service charges. We are giving the Company a Corporate Credit Rating of 4, which means we believe the chances of Bluestem not returning to lenders and investors original expectations of their performance is more likely than not. As for the Term Loan, we don't expect a default for a couple of quarters, but could foresee the need for a restructuring or even bankruptcy (and a modest potential Realized Loss) should the slide in consumer quality persist.
Disclosure: I/we have no positions in any stocks mentioned, and no plans to initiate any positions within the next 72 hours.
Additional disclosure: Our Fund has a Long Position in MAIN and CPTA's Baby Bonds