Capital Southwest's Proxy filing tackles several issues, some of which should be important to the BDC's shareholders including a new Chairman of the Board; manager compensation and a change in legal jurisdictions. Boring to many, fascinating to the BDC Reporter.
On May 11, 2017 Capital Southwest Corporation (NASDAQ:CSWC) filed its Preliminary Proxy. We will keep our commentary brief because many of the corporate governance issues the BDC Reporter cares about are a matter of great indifference to most our readers. Nonetheless, we believe it's important to highlight the important items, which shareholders are likely to wave through when the votes are counted, for those of you who take these legalistic aspects of how BDCs are run into account when making BDC investing decisions: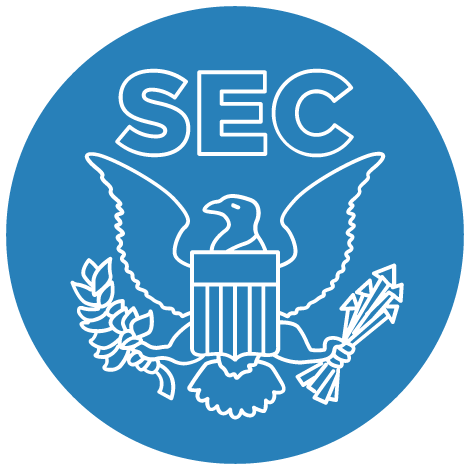 PRELIM PROXY
CSWC shareholders are being asked to vote on 5 issues. One of them is the routine approval of Grant Thornton as the BDC's independent accountant. We have no view.
DIRECTORS
More importantly, the BDC is seeking shareholder approval of its 6 directors, all but one whom of whom has been serving for anywhere from 1988 (!) to 2014. Frequent readers will be shocked to hear the BDC Reporter is more than usually impressed with the composition of the Board , for two reasons. First, there are 5 "Independent" directors and only 1 "Interested" director (you have to love the unintended double entendre in these terms). Typically we see many more officers of the Company- especially where external managers are concerned sitting on these Boards. In this case only the Company CEO is included in the Board.
Even better, the Chairman of the Board is not the CEO but an "independent" director: David R Brooks. He replaces the current Chairman, who is not standing for re-election. Mr Brooks is the Top Man at publicly traded Independent Bank Group, and must bring a wealth of lending and financial services experience to the role. He is also going to head the Audit Committee of the Board.
SEPARATION OF POWERS
Most BDCs have the CEO serve as Chairman, which is especially needling to the BDC Reporter when you consider - in the case of external managers - the individuals involved draw their salaries from a separate asset management organization and are typically devoted to the BDC's business only on a part time basis. Not to mention all the conflicts of interest which every 10-K spells out in excruciating and repetitive detail.
Mr Brooks will be a new Board member, so we'll be interested to determine over time -and it's not easy to tell - if this separation of powers is reflected in the performance and governance of the BDC.
ALWAYS AN UNCOMFORTABLE SUBJECT
Secondly, shareholders are being asked to approve - on a consultative basis - the compensation of the senior officers of the BDC. If anyone is interested in a career in BDC management, we suggest reading the Proxy to get an idea how much a successful senior manager at a smaller firm can earn in salary, incentive bonus and equity compensation. Hint: over $2mn a year for a CEO and about $1.5mn for the CFO.
The BDC Reporter does not have the resources to undertake compensation analysis across the internally managed BDC space, so we have no view as to whether the two senior officers are well paid or overpaid (anybody earning over $1mn a year cannot be said to be underpaid except in the world of Wall Street). We doubt shareholders will demur, or be concerned by the potential costs of early termination, also spelled out in the Proxy.
FREQUENCY
Shareholders are being asked if they want to be consulted on officer compensation every 1, 3 or 5 years. We'll have a little side bet with any reader who wants to play along that shareholders - although they tend to wave through compensation plans - like the annual chance to disapprove.
MOVING JURISDICTIONS
Finally, there is a vote to be held on converting CSWC from a Texas to a Maryland corporation. In fact, most the Proxy is devoted to a side by side comparison of the main provisions of corporate law in both jurisdictions. To punish ourselves for our sins in a prior life the BDC Reporter reviewed each of the arguments (see pages 30-53).
Generally speaking BDCs like to be incorporated in Maryland, a state which gives strong support in the way the rules are written to insiders and incumbent Boards. Whatever you may hear elsewhere Maryland and "shareholder friendly" are not synonymous. In this case, we get the impression that the switch is motivated by two issues: the far greater protections afforded Board members from being sued under Maryland law and key provisions which make hostile take-overs by "activist shareholders" much more difficult.
The Proxy does address Maryland's infamous reputation as being take-over unfriendly and is offering to waive certain options in the law. We'll just quote from the Proxy:
Notwithstanding the Board's belief regarding the benefits of the Conversion to our Company's shareholders, it should be noted that Maryland corporate law has been criticized recently by some for its statutory takeover defense protections, which may restrict business combination opportunities that could benefit shareholders. The Company has sought to ameliorate these aspects of Maryland corporate law by (1) affirmatively opting out of Maryland's Control Share Acquisition Act, (2) affirmatively opting out of the powers and takeover defense protections afforded a corporation's board of directors under Maryland's Unsolicited Takeovers Act and (3) requiring the affirmative vote of only a majority of outstanding shares to approve a merger or other business combination, which is the lowest approval threshold permitted by the MGCL. (See "- Comparison of Shareholder Rights Before and After the Conversion"). We believe our decisions to opt out of these statutes sets our corporate governance apart and compares favorably with respect to other credit-focused business development companies incorporated in Maryland.

The Company also sought to minimize any potential negative effects the Conversion may have on shareholder rights generally. Nevertheless, there are differences between Texas and Maryland law that could impact shareholders. Additionally, the Maryland Charter and Maryland Bylaws contain provisions requiring that holders of at least a majority of the shares outstanding and entitled to vote at a special meeting of shareholders are needed to request that the secretary call a special meeting of shareholders after the Conversion, whereas shareholders holding at least 10% of shares outstanding and entitled to vote may currently be able to call a special meeting of shareholders. This is in line with many of our peers incorporated in Maryland that require holders of at least a majority of the votes entitled to be cast at a special meeting to request a special meeting of shareholder.
GIVETH AND TAKETH AWAY
Careful reading is required here because the Proxy is saying - and it's reflected in what we read at much greater length later in the document - that certain "combination opportunities" are being made easier by opting out of some provisions of the law. HOWEVER, other provisions are more onerous than what Texas allows. We won't enumerate them all here but suffice to say the incumbents have many ways to stave off an attempt by a disgruntled shareholder to put the BDC into the play or gain control. It's no wonder most BDCs have elected Maryland status and have used its defenses successfully on a host of occasions to maintain the incumbents in place, regardless of business performance. These are not academic issues and could end up being a major deterrent to shareholders getting top dollar on their BDC investment. However, as the BDC Reporter has been gently pointing out for a few years now, the real "ownership" of BDCs lies with its internal and external managers who have the greatest interest in maximizing control and continuity. Shareholders- like gypsies- come and go, preferring to sell their stock or go along with the insiders requirements than struggle over these arcane issues. We have no doubt this will be the case here. In any case, CSWC has done more than most to address the one-sided governance involved with Maryland law, but the playing field remains tilted in favor of you-know-who.
CONCLUSION
CSWC shareholders have a lot to consider before the August 2nd meeting. We doubt that there will be any problem for the insiders in getting the votes needed to get all the provisions passed. At the end of the day, CSWC's corporate governance will be better than most of its peers on paper but still a long way from being "shareholder friendly". Now back to worrying about stock prices.
Disclosure: I/we have no positions in any stocks mentioned, and no plans to initiate any positions within the next 72 hours.