On Monday, DynaVox Inc. (OTCPK:DVOXQ) and its affiliates filed their proposed First Amended Joint Plan of Liquidation with the Bankruptcy Court in Delaware. DynaVox, which previously had its common stock trade on the NASDAQ following an April 2010 IPO, previously created communication and special education solutions to the speech language pathologist community, including augmentative and assistive communication (NASDAQ:AAC) products.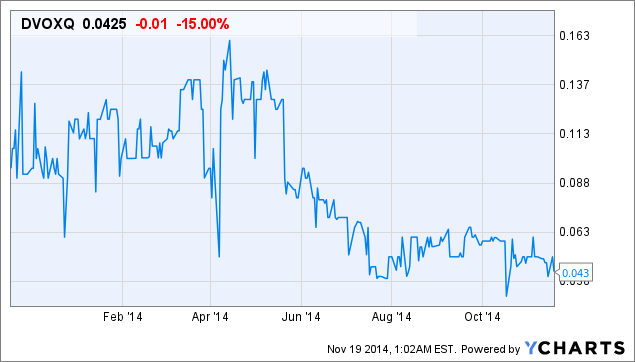 Exhibits to today's court filings state that DynaVox had approximately $2.975 million in cash as of November 1, 2014. After deducting $517,300 to be paid out for unclassified claims (primarily professional fees) and $153,800 predicted to be paid to holders of allowed classified claims, court filings estimate that slightly more than $2.3 million would be available to fund the Liquidating Estate on the Plan's effective date. Slightly more than 30 million shares of DynaVox's common stock were outstanding as of the Petition Date according to filings.
Read our complete article here: commercialbankruptcyinvestor.com/article...