I see the topping signal on the DIA chart. Please see the chart below. This is how I read topping and bottoming signals on charts. The DIA has been moving on an elevated belt since February 2009. On the chart, there are two strong registrant lines. Also, please see two green triangle shapes on the chart. They are repeat movements and right now DIA is deciding it direction. Once it moves out the elevated belt, which would be the "End of ascendant market".
I also read Candlesticks to analyze stock movement. On October and November, DIA created topping signal on Monthly chart. We may watch closely next couple of month candlesticks that indicates 2013 movement.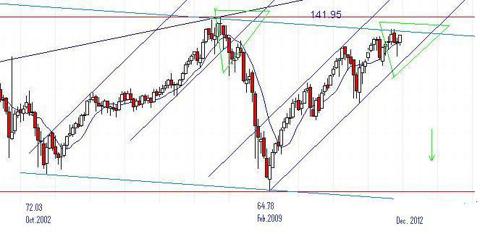 Disclosure: I have no positions in any stocks mentioned, and no plans to initiate any positions within the next 72 hours.