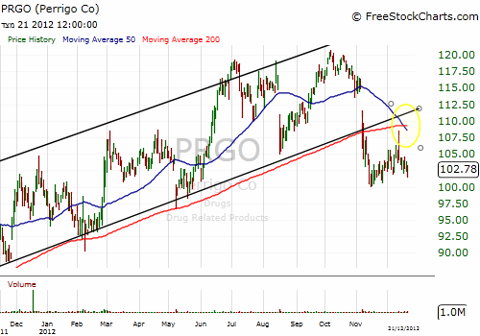 = the price of PRGO broke through the 50 and 200 M.A. a pattern considered as a bearish signal.
worst than that- the last couple of days created s "death cross" when the 50 M.A. broke below the 200 M.A. .
the fact that the market is not willing to buy PRGO above $105 means that we ran out of buyers at the moment- in other words PRGO is over priced.
we are probably witnessing a weekly sideways pattern between the levels of $118/$120 and $100.
if that is the case as long as PRGO stays below $105 i expect it to continue with the down trend to the support level of $80.(click to enlarge)