Good morning!
Futures up slightly despite Asia down 1%, except Shanghai, who are up a tiny bit but all of it a jam into the close. There's only one story this morning:
Egan-Jones cuts its credit rating on U.S. government debt to AA from AA+ with a negative watch, citing a lack of progress in cutting the mounting federal debt. "When debt-to-GDP exceeds 100%, a country's financial flexibility becomes increasingly strained," Sean Egan writes. "For the first time since World War II, U.S. debt exceeds 100%."
Nothing that isn't obvious but it's the proverbial little boy finally pointing his finger and saying: "But the Emperor has no clothes!"
Europe is closed and we're closed, of course. We do get NFP at 8:30 and Consumer Credit at 3, but the Futures will be closed by then (9:15 as I hear it).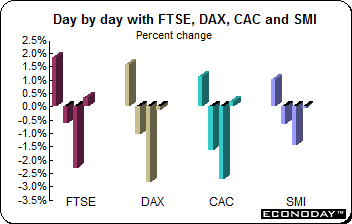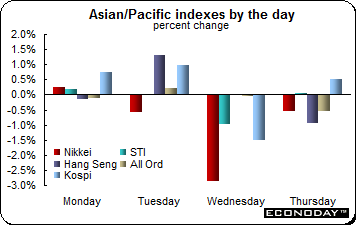 We're looking for 225-250,000 jobs added but what does that do? It's too much for the Fed to ease and not enough to get us out of trouble this decade as we need 150,000 jobs a month to keep up with population growth and 100,000 above that puts us about 10 years from full employment.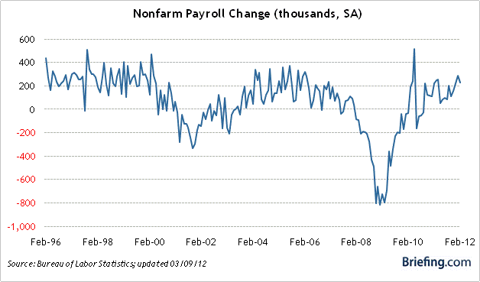 Regardless, we had that great graph showing how we're adding the wrong kind of jobs and this graph shows the problem in a nutshell: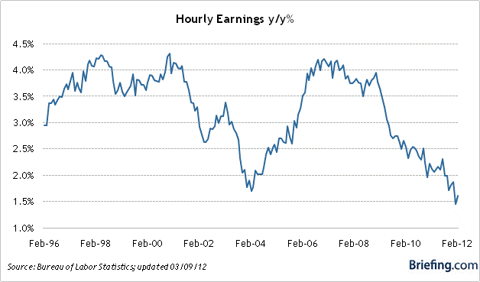 How can we have a recovery when the US Consumers, the ones the ENTIRE WORLD are now counting on to bring the planet out of recession, aren't even making enough money to keep up with the Fed's BS inflation numbers - let alone the real inflation of over 4%. Where will the money come from for more houses, more cars, more appliances, IPhones, IPads, etc? This is not a magic trick - at some point the consumer has to actually have money to spend!
And that brings us to Consumer Credit and, surprise, surprise - look what the Consumers are forced to do as wages don't keep up with inflation: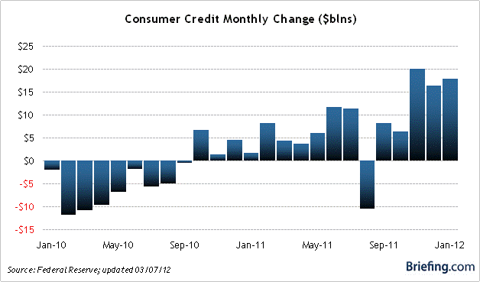 Revolving credit (Credit Cards) was actually down $2.9Bn in Jan because PEOPLE HAVE RUN OUT OF MONEY! What was up $20.7Bn was non-revolving credit and that's home loans but mostly auto loans, as the car companies have been boosting sales by giving loans to anyone with a pulse - what can possibly go wrong with that plan?
That was the largest increase in non-revolving credit since November 2001, just after 9/11, when they dumped rates and goosed liquidity, which gave us a short-term boost until the markets dropped 33% between March 2002 and July.
Next week we get the BBook, PPI and CPI but the focus will be on earnings and AA is not likely to get us off to a good start so I simply don't see anything in particular to be bullish about at the moment.