Well, we are now in the second week of January. We are officially waiting news from the company. The wait will be long if news does not come until expire of the Jan options.
In this chart we can see the second triangle (blue) that is forming now: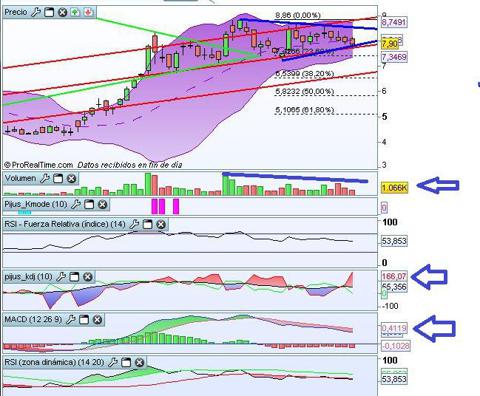 First, volume in this area is decreasing. This suggest a pullback while we are waiting news.
Second, KDJ tech indicator show a red zone that need to be turned in blue if we want to see the price run up. This is for the pullback we talk about.
Third, MACD histogram continues in negative. We need it turns positive.
Last, dynamic RSI shows oversold since the beginning of the triangle.
¿When will be finish this dropping of the price?
Well, probably CLSN traders are waiting for news, and while bears are making their business.
If you scroll down, you will find a second chart showing the rally in a longer perspective.

The red Andrews pitchfork show we are in the upper channel, but there it is possible (but not probably) that the stock price moves to the bottom channel while we are waiting the news of Thermodox trial.
In any case, common sense told us that if Thermodox didn't work, the 380 events, would have happened earlier.
Disclosure: I am long CLSN, SNTA.