From a dark place of my volunteer ostracism (after the big crunch of CLSN), I can see OREX breaking a triangle in the weekly graph. Last year, in July, OREX climbed to 2012 maximums, and perhaps now it is doing the same. I hope we're seeing a new beginning. After all, this is the only of the three big fat-burners that doesn't obtain the OK from FDA.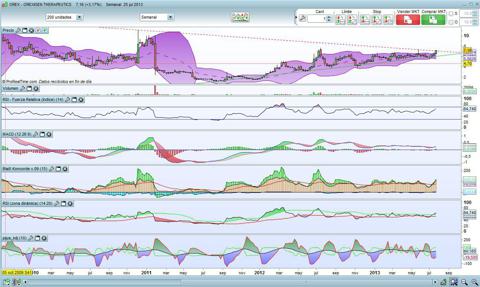 Have a good weekend!
Disclosure: I am long OREX.