The triumph of Angela Merkel in German elections this Sunday gives wings to the financial policy for being continued. The reforms that Spain started to implement at the beginning of the financial crisis with the pressure of the German government are showing us now how the differential rates that Spain government needs in his financing are decreasing. Parallel nationalized banking it's having a good behavior, example of this are Bankia shares. The risk of problems in this bank tends to be minimal because of the restructuring of his balance sheet with the buying of SAREB, the Spanish official society for the management of real estate assets from bank restructuring, (the "bad" bank in colloquial terms),
In graphs below you can observe both elements (Country risk VS Bankia shares):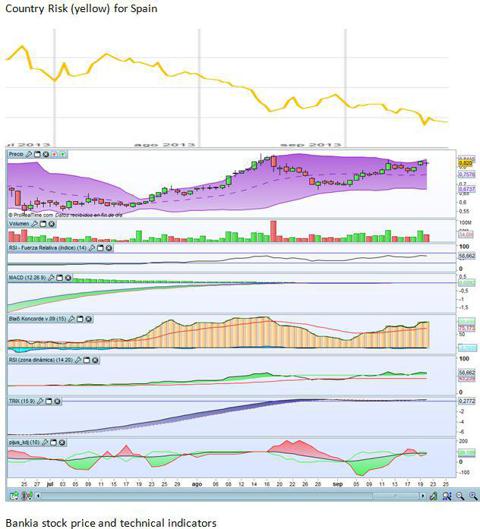 From a technical view, indicators in daily chart show how the price has potential to increase while the country risk continue going down.
RSI: is positive and doesn't show overselling. There is too many route.
MACD: bulls are not dominants, but neither the bears: positive! (in weekly is better)
TRIX: Positive and continue
KDJ: It is neutral, so with good news, that's fine
In the weekly chart we continue far from the upper limit of the Bollinger bands, and technical indicators promise us a continuity in trends.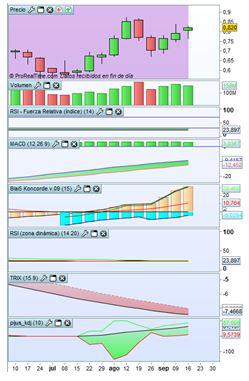 I bet when market assimilates news, the price continue increasing.
Disclosure: I am long OTCPK:BNKXF.