The board of Indra company had met this Thursday to propose Fernando Abril-Martorell as the new chairman, in order to replace Javier Monzon. This fact is related with the presence of Telefonica in the board. Javier Monzon, was the chairman since 1993. This change has been celebrated with happiness by shareholders, but not everyone arrived to the party at the same time.
Last week was lion's time, and today starts gazelle's age. Shorts age is history but for sure they will wait for arriving again and the lack of news will feed them, so if you want to take a position, be careful because now the only ones that can win are lions.
In next picture you can see what I say: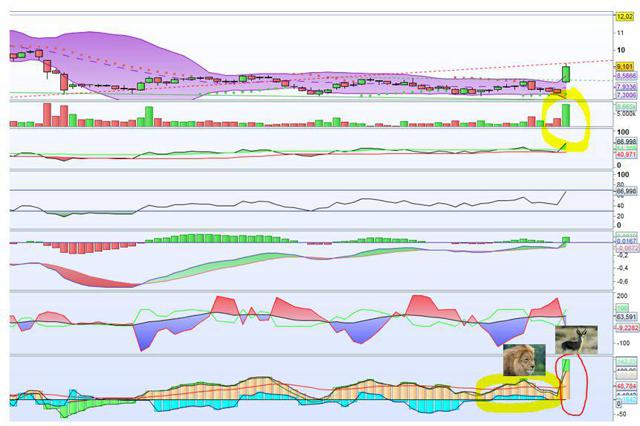 Remember, there is a saying: buy with the rumor, sell with news.
Good luck to everybody.