Judging a recommendation in the short term is unfair; luck often determines returns. It's the long term that matters.
Here's PCI's performance relative to SPY and JNK since I first wrote "Do Not Stop Buying PCI":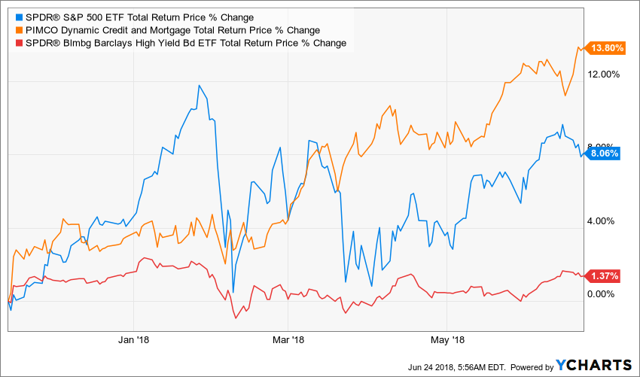 I no longer write for SeekingAlpha, because I'm really too busy with CEF Insider. However, you can still see my market thoughts and some of my recommendations on Contrarian Outlook where I blog regularly.
Happy Investing!
Disclosure: I am/we are long PCI.