from lack of volume liquidity and jumping to 10x liquidity than before
After reviewing the trades that happens just few months. Exploding stocks that has little volume through more buyers and sellers than before. Same event occurs, rumors would always arise from asset injection, corporate restructuring, and backdoor listing. Most of the people who dont really know, trades with these share eventually lose their money or just hold it for a long time, mostly gamblers. The ones who made money really knows what is happening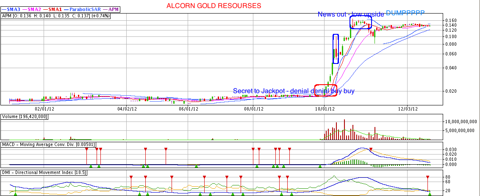 APM has consolidating for nearly years in that range but when it broke out upside with large volume that has been for over a year. Rumors on the street that there is an asset injection thats going to happen since last year but this time the candle expanded with volume. With no news, that is the best time to enter with proper size and risk management. When the rumor was validated by the news. APM had just consolidated so this was more behave than any other stock that has been illiquid through liquid. This is the best time take profits. Usually, the when the news is officialy release theres probably a last 15% run or probably finished, that is the best time to sell.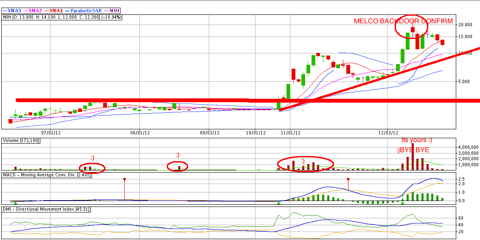 Manchester was in the based for a long time with no volume. Eventually, it broke out from the base. The news was released its also an asset injection. One day reversal is made so its best get out. Again, when this happen from my experience, this is usually at the end of magnitude move.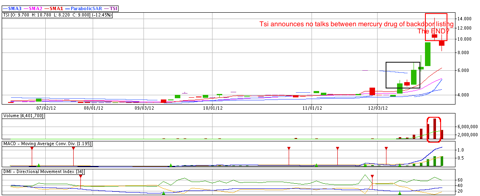 TSI broke from the base, a new trend ensue, the first burst usually is the best time to enter, if you can get it cheap, with know your risk reward, then you are on your way. It did One day reversal, TSI commented there is no talks of backdoor in press release. hmmmm, probably there is still more move. But for ODR its usually ok to sell. I would not buy at this point.
Happy Trading !
Disclosure: I have no positions in any stocks mentioned, and no plans to initiate any positions within the next 72 hours.