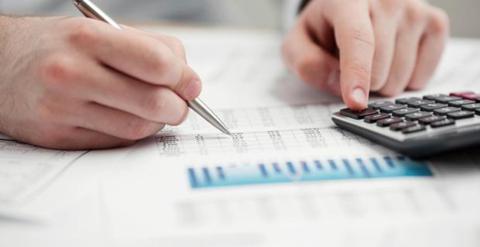 The economic condition of US is in danger. It will undergo a severe recession in 2013. In fact, this will hit the folks worse than the one that hit in 2008. Michael Lombardi's latest report Critical Warning Number Six, underlining the economic predictions for 2013 including the above mentioned ones, has created huge controversy. You may feel that this may not happen in real. However, we cannot totally ignore it for these predictions are coming from Michael Lombardi, the expert who has previously made correct predictions of five economic events in the past ten years.
It is not the predictions but remarkable experience of Michael Lombardi in the field of finance and money management that push us to believe his latest report enclosing predictions. You may not believe that he bought his first stock when he was just 17 but that is the truth. At that young age, he did suffer losses because of which he started researching the market deeply by reading several books and taking related courses. His passion towards finance earned him profit, following which he launched a newsletter. He founded Profit Confidential, the financial newsletter in 2001. It provides million investors with financial updates, news and trends. He made first correct forecast in 2002 by advising the readers to involve in gold investment. The folks who followed his advice earned huge profit. The prediction of the crash of the housing market in 2007 came true for which he recommended his readers in 2006 to stay away from it. He suggested to avoid investing in stock market in 2007 and return in March 2009 owing to his prediction of huge economic crisis in 2008 that did see the light. Thus considering all the things, it will be good if we prepare to tackle the consequences that may arise without bothering about the outcome of the report.
The most interesting but worrisome thing that this report highlights is the employment crisis. This will be the biggest threat for US. The concern also revolves around the housing market and banking. Fall in the housing prices will continue hampering the US housing market. On the other hand, gold prices will elevate and buying gold mining stocks will ensure profit. Irrespective of what will happen and his personal suggestions of how to make the best of the bad times, we must put efforts with the intention of fighting its consequences. In order to cope up with the employment issue in the future, you must work on enhancing your skills and developing the new ones. In addition, buying good health insurance will be helpful. You must also work towards reducing your expenses and spend only on the needed things. Thus keep acting towards it, do the necessary research and then only make investments.