Costa Rica.
Dec. 14, 2020 10:57 AM ET
Please Note: Blog posts are not selected, edited or screened by Seeking Alpha editors.
The great thing about investing is that no one ever forces you to put on a position. I prefer to wait with excess liquidity and find those amazing opportunities that seem to pop up a few times a year—remember how they gave away the store at the lows in March? That doesn't mean I don't do plenty of Event-Driven trading as it's an Alpha-rich, short duration strategy to keep my capital deployed while waiting for incredible value opportunities. However, sometimes, even Event-Driven gets riskier, unless it is short-biased.
A month ago, I wrote about how I didn't think the election was over. Despite recent events, nothing has changed my mind. Please don't write me about how I'm wrong or how the latest SCOTUS ruling changes everything. I'm not changing my mind and this post isn't about that anyway. Instead, it's about having a plan and sticking to it.
Back in mid-September, I wrote that I was de-grossing my book. As events have evolved, I have decided that I do not intend to re-gross until the election is completely decided—which means I've extended my moratorium on adding back exposure until January 20, or some later date if there is any chance at all of election volatility. This is now a four-month period with reduced market exposure and few new positions—frankly, I've gone a bit stir-crazy as I'm used to spending every waking hour seeking out opportunities; hence why I'm travelling.
Part of having successfully invested for more than 20 years, is that I know myself all too well. If I'm sitting at my terminal, I'll have dozens of smart friends feeding me ideas. I have a fund that gets paid on performance and there's always something that's actionable. It's all quite incentivized to keep my exposure high—when sometimes it shouldn't be. As part of knowing myself, I know how hard it is to stay disciplined and stick to a plan. The only cure for such a situation is a vacation and I've noted many times that serious investors should take a few extended ones each year. If something important happens, I will know about it, yet travel keeps me from doing something stupid when all the short-term risks are to the downside. Besides, 2020 has been a crazy year in the markets and with the incredible year I've had, I more than deserve a few weeks off.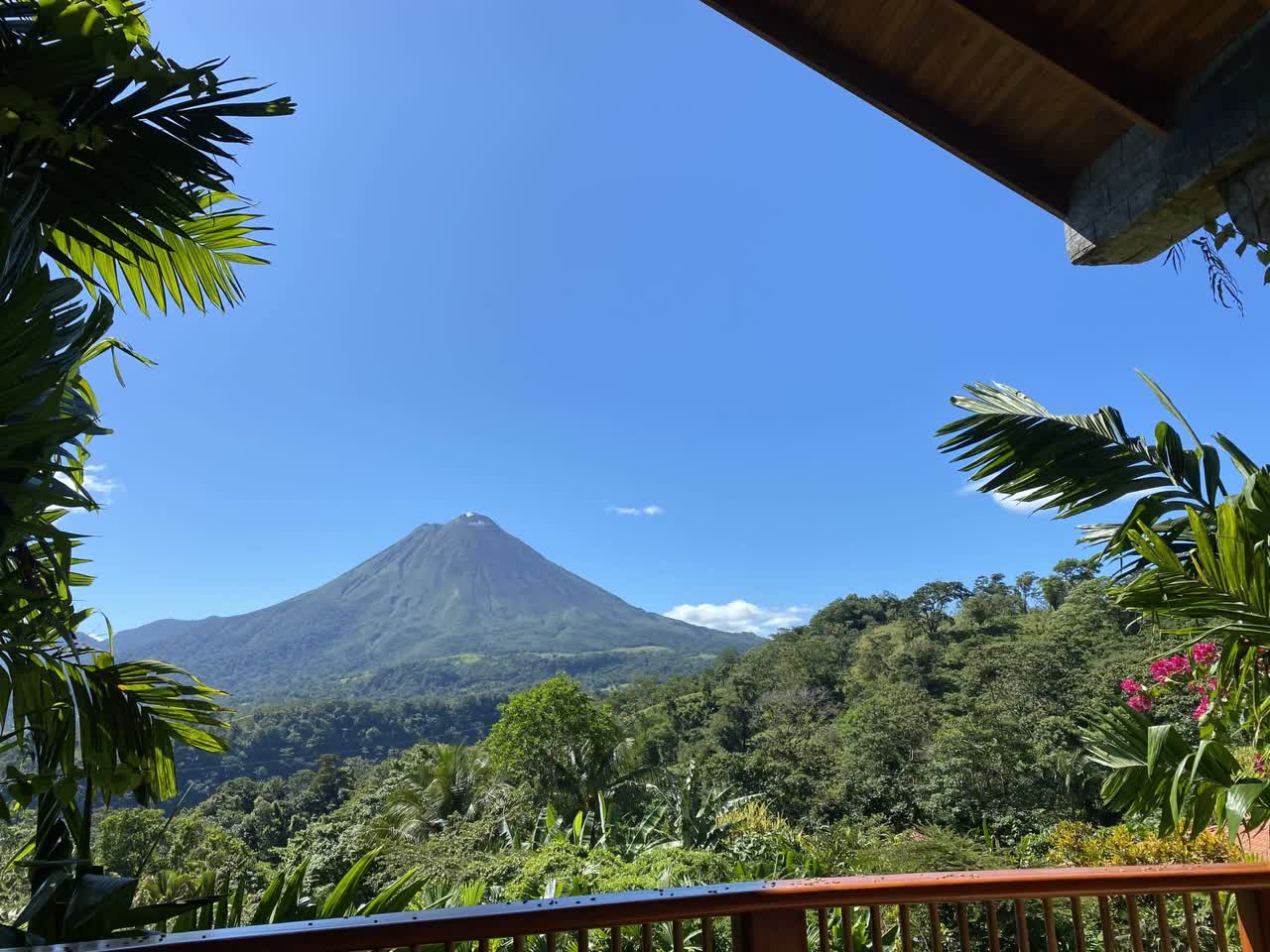 This is my "trading floor" today….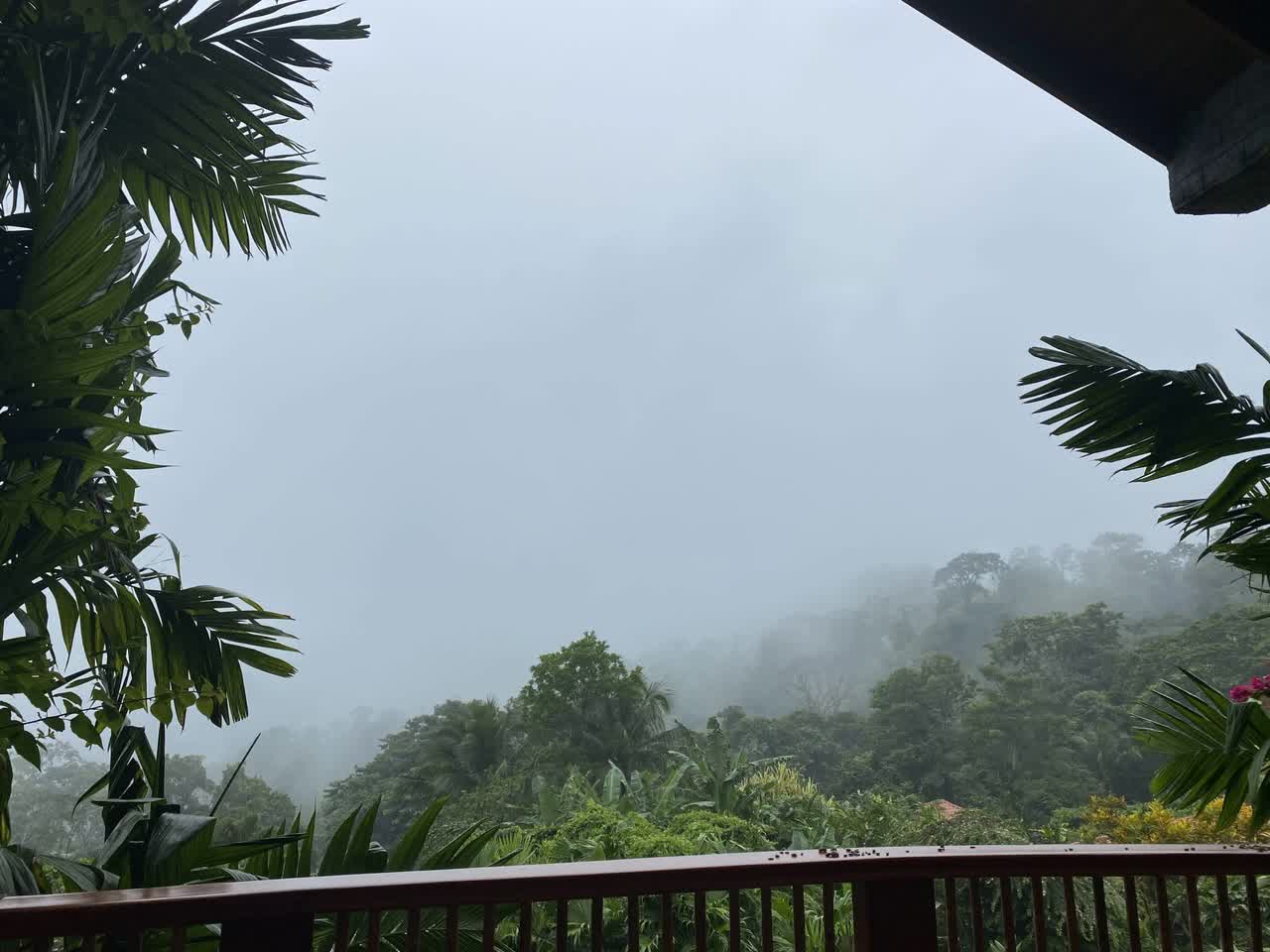 Same "trading floor" when it rains every few hours (it's a rain forest).
I am currently in the rain forest of Costa Rica. Why Costa Rica? Well, it's a long story that involves getting stranded in Boston. You see, the Azores was my first choice as it is an Autonomous region of Portugal. While Americans are not allowed to travel to Portugal, a recent rule change allowed me to go directly to the Azores if I didn't transfer through Europe. Unfortunately, no one told the airline departing from Boston and despite having a health certificate from the government of the Azores, there was no convincing this petty bureaucrat to let me enjoy my vacation (there's only one direct flight a week). At least, I got to see what Logan Airport looks like during COVID. International travel is always full of surprises…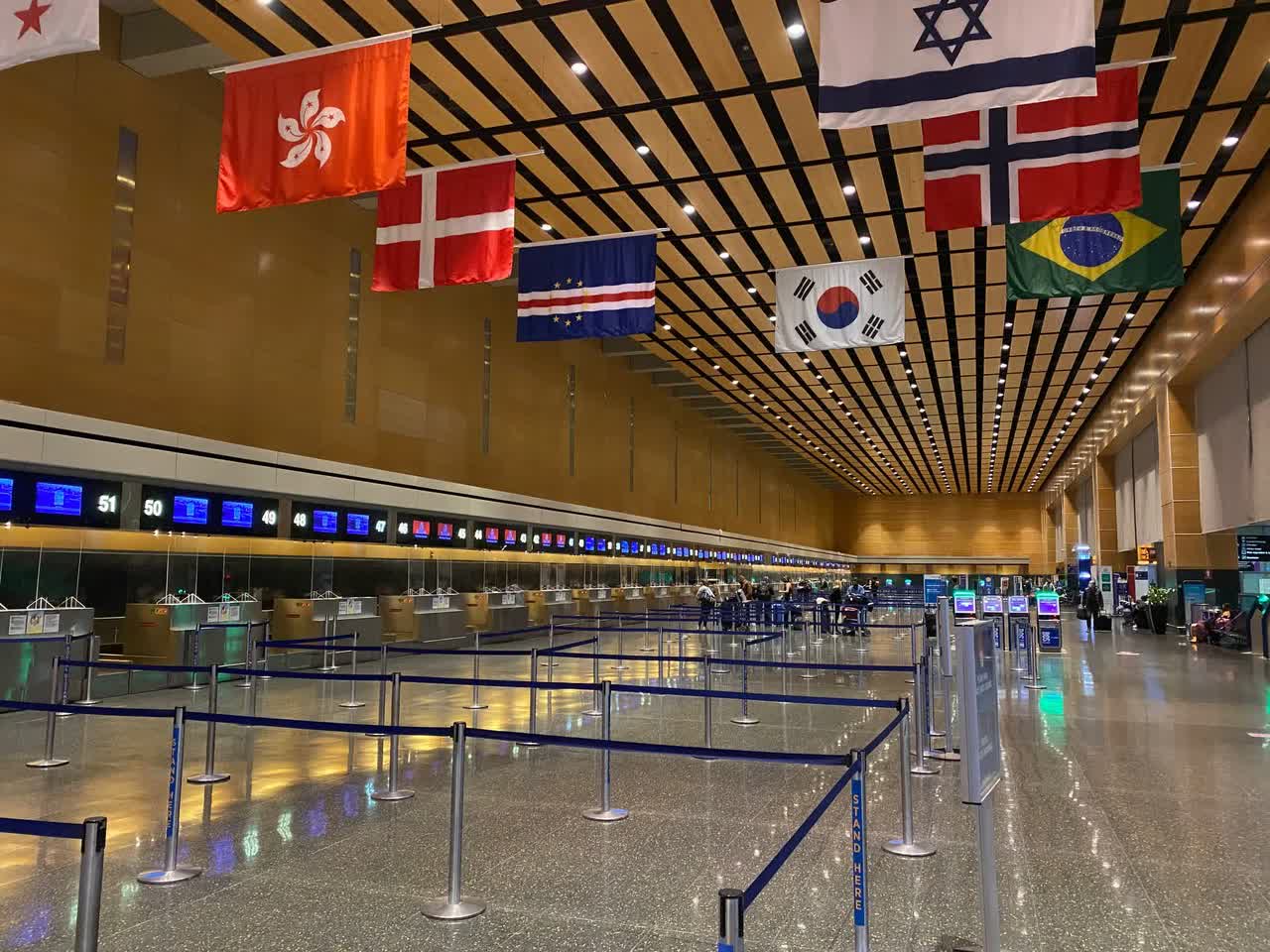 Returning to the narrative, I like to travel and the world is oddly closed due to COVID. Rather than cocoon up like Howard Hughes hiding from germs, I went through the limited options available and settled on Costa Rica. So here I am, in the jungle, relaxing, away from the markets and oddly away from people as my hotel is at roughly 10% occupancy. For all of you who are paranoid about COVID, it's safer at an empty hotel than just about anywhere else.
I intend to wait out the next few weeks and return to the markets in late January. It's not like I feel as though I'm missing anything. We're currently witnessing a euphoria high that is a mirror image of the panic low in March. While the market will certainly go higher in the future due to "Project Zimbabwe," I don't feel as though I'm missing much from a shorter-term perspective and there's a long way down if something does pop up on the election results. In summary, this is an ideal time to travel and I've taken advantage of it. If you're in Costa Rica and want to grab a drink, hit me up at Kuppy@AdventuresInCapitalism.com
Depending on the vicissitudes of rapidly-changing COVID lock-down policies, I intend to hit up a few more countries before returning to the markets. People talk about staying disciplined, but then they break their own rules for a mediocre opportunity, while explaining away the threatening macro backdrop. That's why I'll be flush with liquidity and travelling until the coast is clear. Stay tuned for travel updates.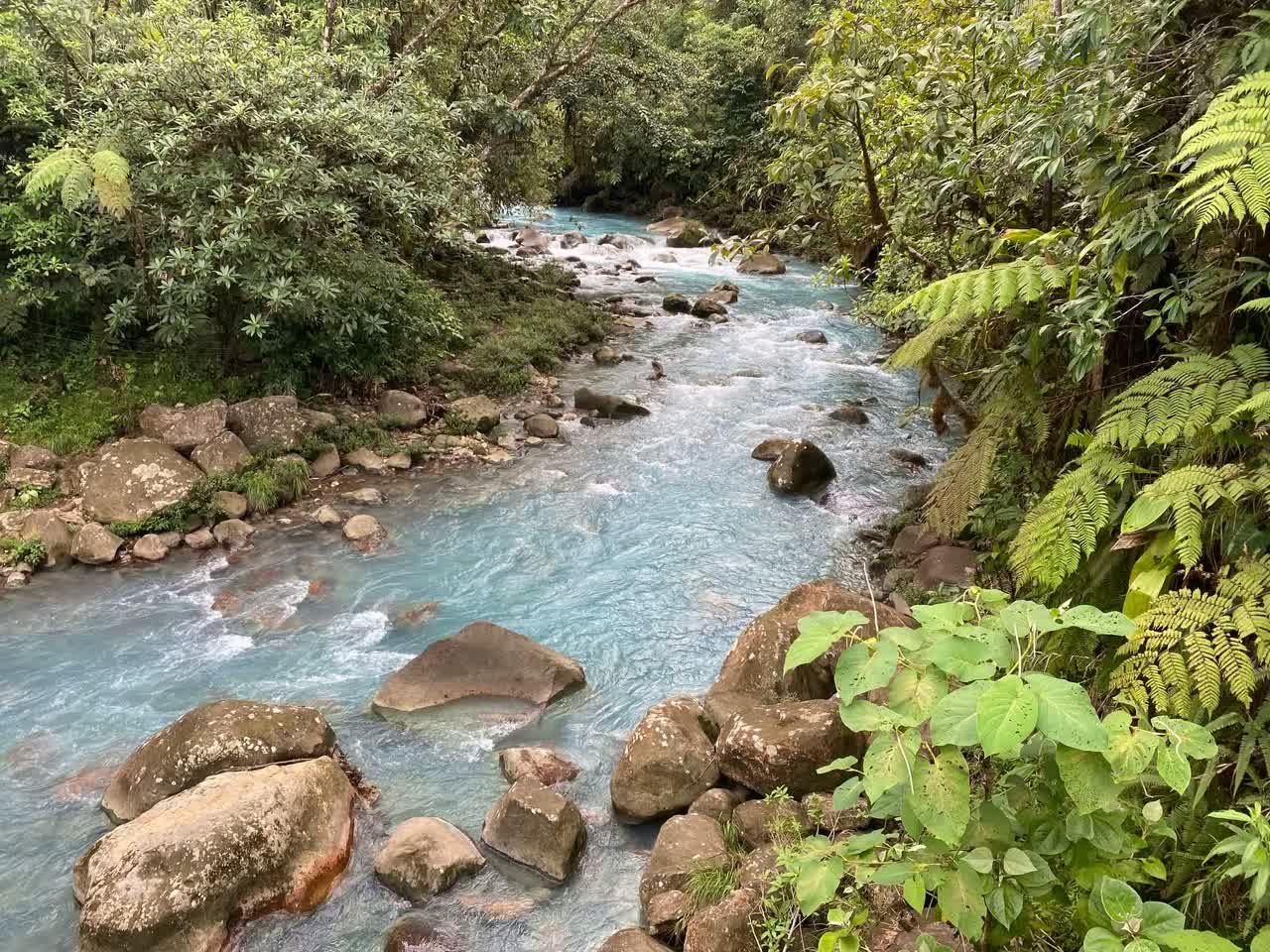 The Rio Celeste is blue as a result of naturally occurring aluminosilicate particles.
On a final note, through multiple rounds of forced de-grossing, I went through every portfolio position and asked if I'd be willing to hold it through chaos. I struggled with a few positions as they were too cheap to sell. Despite that, I've forced myself to cut exposure—it's a difficult process that often involves sacrificing some of my favorites. When Teekay Tankers (TNK – USA) bounced into the mid $12's, I cut it loose last week—I couldn't bring myself to sell it when it was cheaper. There's nothing wrong with TNK and I still believe in my big picture tanker thesis, but I worry that rates will remain sluggish for a few more quarters. Besides, I can always re-purchase it closer to the inflection. I'm in de-grossing mode and that means re-examining everything and staying disciplined.
Now, back to enjoying my vacation…
If you enjoyed this post, subscribe for more at http://adventuresincapitalism.com
Seeking Alpha's Disclosure: Past performance is no guarantee of future results. No recommendation or advice is being given as to whether any investment is suitable for a particular investor. Any views or opinions expressed above may not reflect those of Seeking Alpha as a whole. Seeking Alpha is not a licensed securities dealer, broker or US investment adviser or investment bank. Our analysts are third party authors that include both professional investors and individual investors who may not be licensed or certified by any institute or regulatory body.