Today's price action was much like the last three trading days…a few intraday swings, but ultimately all of the major benchmark ETFs finished the each trading session flat. The 200-day moving average seems to be the area of support for the market and once we see a breach I think we could move decisively lower over the coming weeks. There are still two unclosed gaps in the Russell 2000 (NYSEARCA:IWM) so I would not be surprised to see both of them close soon. If the second gap closes we could see IWM push as low as $77.58.
And with IWM still in a short-term overbought state I remain focused on selling out-of-the-money credit spreads, more specifically bear call spreads with a high-probability of success. If we see a swift move lower over the coming days I would not hesitate to take the other side and sell a few bull put spreads, but we will have to wait and see what happens over the next 3-5 trading days. If we are able to place a bull put spread we would have the makings of an iron condor with a nice wide range. This is how I prefer to trade iron condors…patiently wait for the market to allow me to leg in to a condor rather than trade both sides simultaneously. By legging in I am able to create a larger range, thereby increasing my probability of success. Again, I want to initiate trades with a probability of over 80%. That would equate to a delta of roughly .20 plus or minus .05.
Remember, it's all about the probabilities. Initiating trades on highly-liquid ETFs with a high-probability of success is the key to long-term success. Of course, the strategy needs to be coupled with a sound risk-management approach and that can be taken care of at order entry through proper position-size. Basically, stay reasonably small and you will avoid any catastrophic events that could really put a dent in your account.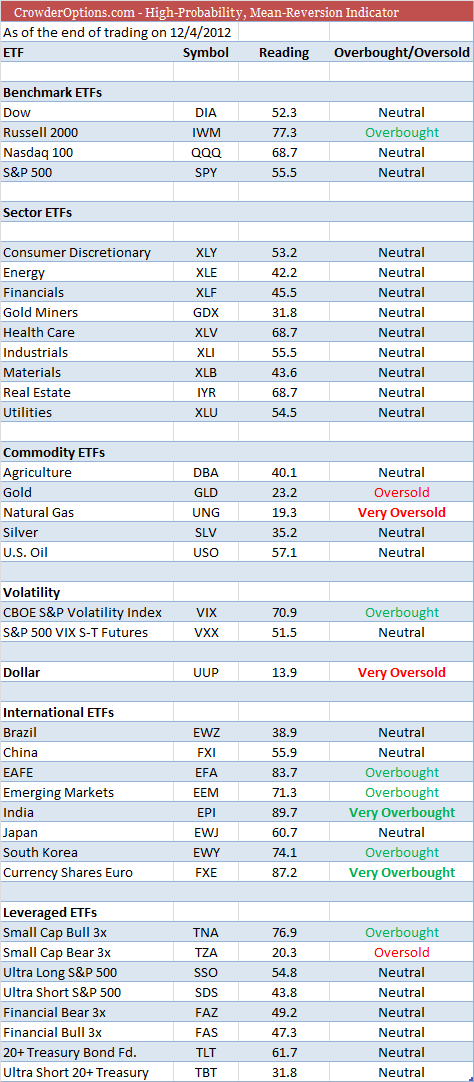 Disclosure: I am short IWM, SPY. I wrote this article myself, and it expresses my own opinions. I am not receiving compensation for it. I have no business relationship with any company whose stock is mentioned in this article.