KENNAMETAL (NYSE:KMT) REPORTED 17% ORDER GROWTH for three months ending July 31. As we write the shares are largely unchanged in line with the market, expectations, and the fact that at this point in August all Wall Street traders old enough to have drivers licenses are more or less in the Hamptons.
Stripping out the effects of acquisition activity and currency, core orders increased 5% year over year, and representing the sixth straight month of organic order increases.
On the surface, and combined with solid activity in truck, aerospace and other selected end markets, one might conclude a sustainable acceleration in manufacturing activity is at hand.
But not so fast....
THE WRONG WAY TO STUDY ORDERS AND SALES TRENDS: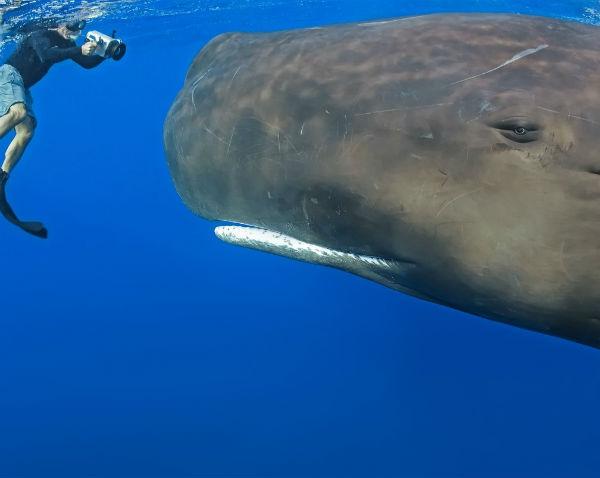 I always analyze the context -- which means the prior 2-3 year period beforehand to account for one off events, weather, or other anomalies.
Well executed analysis of orders and sales trends can help avoid false start purchases (there are a lot of amateurs in the market - including more than a few "institutional" investors) and trade quarters both long and short.
KENNAMETALS'S ORDER GROWTH SINCE JANUARY 2011: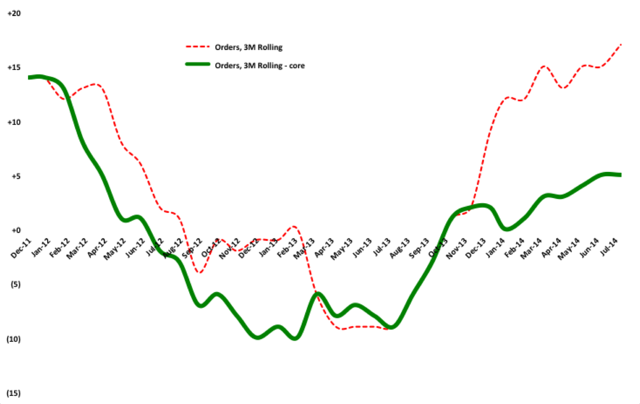 The above chart makes it patently clear the company's recent order "growth" is mathemetically benefitting from easy 2013 comparisons. It is still a "positive" but not something that should automatically drive purchases.
NEXT CONSIDER THE FUNDAMENTAL PICTURE. The recent quarter was very unkind to machinery stocks - anything that was not truck and bent metal got taken to the woodshed on earnings misses and weak orders.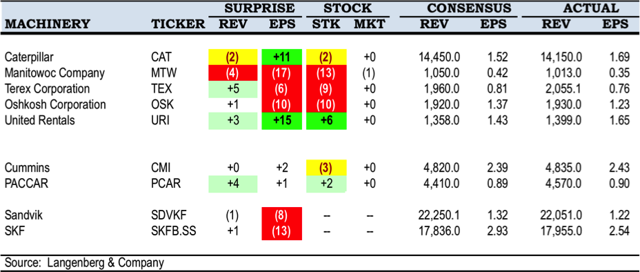 The common theme - non-residential recovery indicators are merely a theory until they translate into orders, no highway bill for at least two years and no power cycle = excess productive capacity versus demand and only gradually rising utilization.
WHAT ABOUT THE SHARES?
The stock is about (20%) off its 52 week and all time high. The Street is hiding with 6 Buys, 8 Holds and 1 sell rating.
Consensus estimates have dropped (8-9%) in recent days to $3.05 in '15 (ending June 30) and $3.54 in '16.
Target prices average $47-49, below the $52 high. What this means is that while most analysts, deep down, would expect the stock to at least hit its previous high with sustainable order momentum their views mirror our own and no acceleration is imminent.
The benefit for you to consider is that at or near the $40 support level (currently trading just above $42) your up-to-down ratio is about 20% upside to (5%) downside, a 4-1 up to down ratio.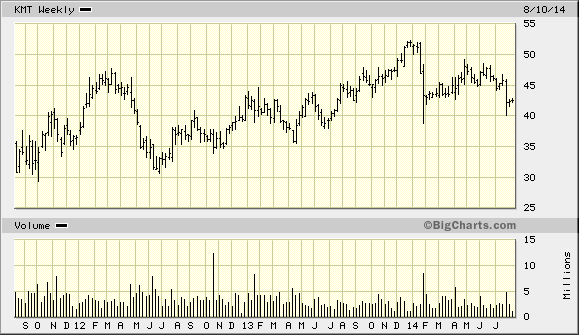 TAKE-AWAY:
KENNAMETAL SHARES OFFER UPSIDE POTENTIAL...
...THE QUESTION IS WHEN.
Disclosure: The author has no positions in any stocks mentioned, and no plans to initiate any positions within the next 72 hours.