Today was another boring day on the street, nothing really exciting. Italy still hasn't collapsed (Rome isn't burning), Goldman Sachs is still Goldman Sachs and the money masters are still the masters of the universe.
Below is a chart of the US 10-year Treasury security, the longer that the market keeps going up and the 10-year keeps going up, the worse the stock market collapse will be.
Today's selling was part of a correction in an overall uptrend. That is subject to change as new information is discounted.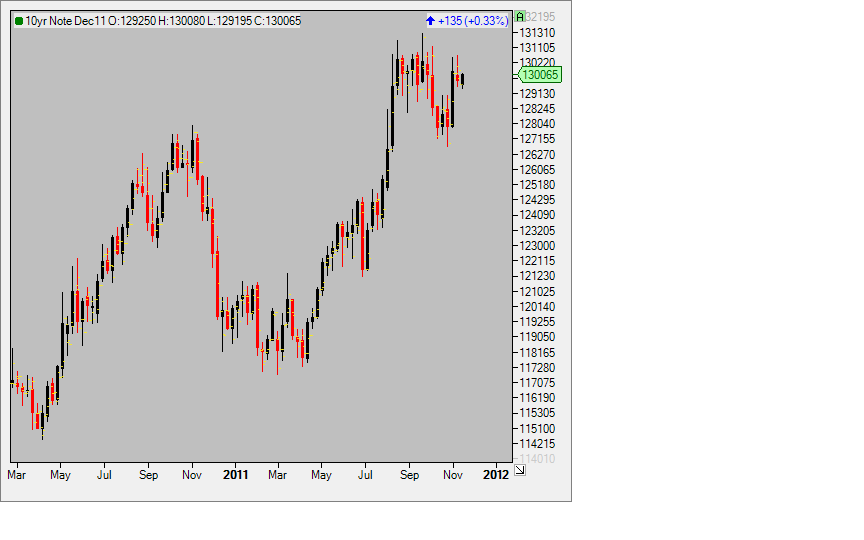 The information contained in this paper is based on or derived from information generally available to the public from sources believed to be reliable. No representation or warranty is made or implied that it is accurate or complete. Any opinions expressed in this paper are subject to change without notice. This paper has been prepared solely for information purposes and if so decided, for private circulation and does not constitute any solicitation to buy or sell any instrument, or to engage in any trading strategy.