In Q1 2018, I identified a macroeconomic trend that called for Chinese and European investment into the Quebec Lithium industry to support the global buildout of the battery supply chain. Since then, CATL, the largest Chinese battery manufacturer and supplier to the electric vehicle industry, has announced a $66 million (all figures in CAD) investment into a lithium spodumene producing facility in Quebec. Nemaska Lithium (OTCQX:NMKEF) has also attracted over $1 billion in new capital to move forward their plans to build a fully integrated lithium chemical project.
Based on this macroeconomic view, I began to research companies operating in the region that presented potential short- to midterm upside in market valuation and that would benefit from these expected investments. One company I was able to identify was Jourdan Resources (OTC:JODRF), trading on the Toronto Stock Exchange under ticker symbol "JOR". Jourdan Resources is a speculative investment opportunity offering exposure to the Canadian lithium hard-rock industry. It holds a compelling land package that straddles the property of CATL's Quebec Lithium operating asset. The company controls 9,500 hectares in the La Corne district near Val d'Or, Quebec.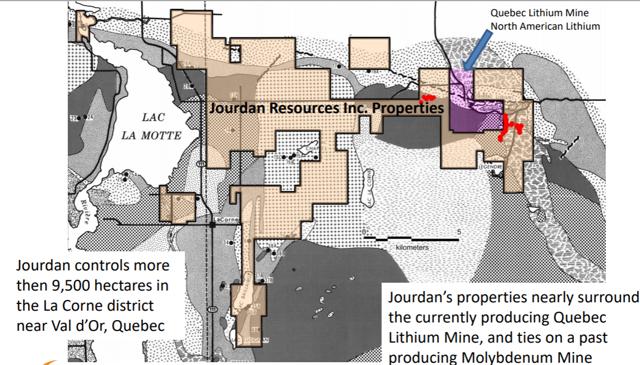 Jourdan's land position in La Corne district near Val d'Or, Quebec
In response to the investment by CATL into the Quebec Lithium facility, shares in Jourdan had more than doubled, rising from $.05 cents to $.12 in a short period of time. The investment thesis in Jourdan was rather simple, considering that the company is developing nearly the entire region around CATL and its valuation was only a few million dollars. However, the stock has retreated back to the $.07/ share level, which I believe is a great price at which to open a position.
Since the announcement of CATL entering the region, Jourdan has closed on a $1.4 million financing deal by issuing 12 million shares of the company at a price of $.06 / share in a private placement and 8.8 shares via a flow-through financing. The shares of the private placement are attached, with one share purchase warrant at $.10/ share for a period of 24 months, which could prove to be a future funding vehicle.
Opportunity and Risks:
Looking forward, the company is strategically well-positioned to benefit from a growing level of investment into the Quebec lithium industry. The company's land position, coupled with historical and recent exploration efforts, ensures that the projects are well-exposed to lithium mineralization. The company is now at a turning point as it needs to deliver specific information to the market, including:
Additional drilling and exploration work to confirm grades and size of deposits. Confirmation of the quality and usability of the material in both the industrial and battery grade markets.
It is in my opinion that these will be the catalysts for share-price appreciation throughout the second half of 2018. The extremely low market capitalization of the company should also realign with the overall lithium industry. Jourdan probably has one of the lowest market capitalizations of any of the active lithium exploration companies listed in Canada.
Naturally, there are risks associated with all exploration and mining companies, including the company's ability to raise capital beyond the current funding efforts and to stay ahead of its requirements; meet financial obligations both short and long term; successfully market itself to the investment community; create trading liquidity to attract and sustain investmen t; and successfully further define its resources and a strategic path forward.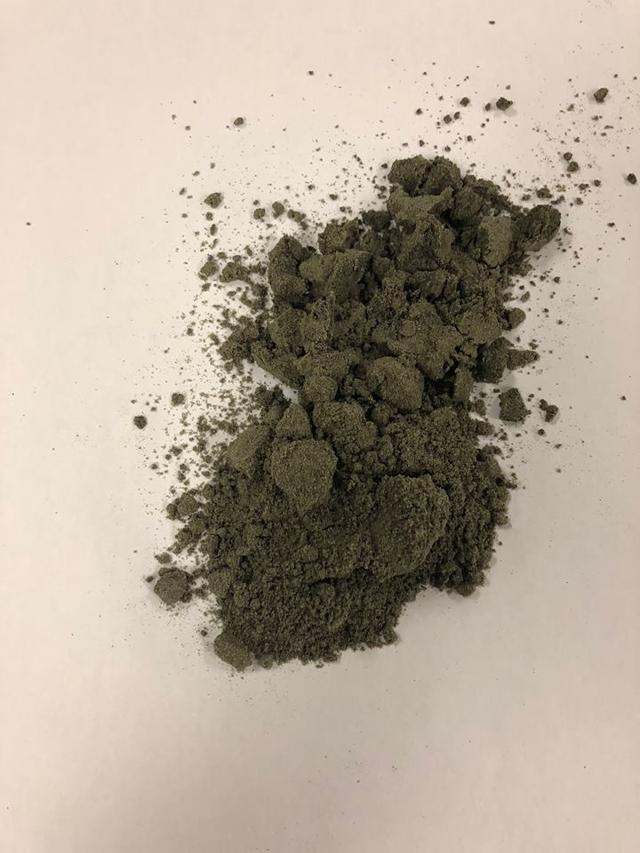 Spodumene produced at North American Lithium site
Jourdan greets new neighbors:
The Jourdan land package almost completely surrounds the CATL North American Lithium facility and mine in the La Corne region. The opportunity exists for Jourdan to extend the open pit mine from North American Lithium to the east and west, and to identify new lithium deposits in the area of West Lithium and Vallee Lithium.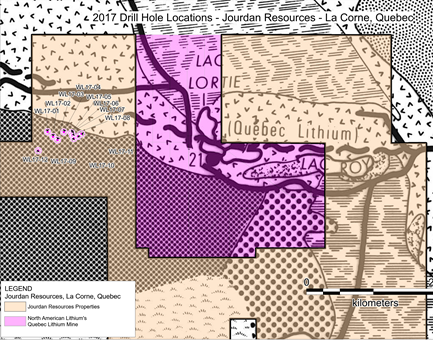 Jourdan Resources & CATL's North Americal Lithium landpackages
Project advancement expected in coming months:
It is my expectation that the company will use the funds for the following business activities:
To advance its lithium exploration activity at the most strategic targets (exact drill targets have not been released by the company).
To undertake a bulk sample program, wherein the company will retrieve ore from the site and process it at a third-party facility.
The objectives under such a program are to confirm the potential to process the material into usable lithium materials for either the industrial or battery markets. 
To continue to consolidate the region and maintain the existing core land package.
Six land packages in total:
Baillarge North – In 2017, the company acquired a private company that owned 100% interest in the Baillarge North property. Rome Lithium - At present the company is working to close on the transaction with Fairmont Resources. Fairmont has agreed to assign and transfer its interest in an option agreement to acquire 100% of all right, title and interest in the Rome Lithium property.
Pressiac Lacorne Lithium – In 2017, the company entered into an option agreement with Alix Resources to acquire up to 75% interest in Alix's 14 claim Preissac-Lacorne lithium portfolio, and also entered into two acquisition agreements with prospectors to acquire 100% interest in two claims standing in close proximity to the Quebec Lithium Mine. Another two claims were acquired in addition, one of which holds the mineral rights below the Quebec Lithium Mine mill.
The company also reported results from a 1500-metre drill program completed on the Preissac-Lacorne Lithium Portfolio ( optioned from Alix Resources, Inc) and on one other claim that is owned by Jourdan. Once again, the focus was on expanding and further defining the continuous ore body that defines the North American Lithium deposit. The drill program was centered at 1.5 km northwest of the adjacent Quebec Lithium Mine, which is owned and operated by North American Lithium. The results were positive, with several holes reported to have multiple and widespread mineralized zones up to 140 metres apart within the same drill hole, which indicates that a broad zone of spodumene-bearing pegmatite dykes exists in the area. Drilling covered a strike length of 750 metres of spodumene-bearing pegmatite dykes.
Vallee, Lacorne and Baillarge – The Vallee project, which is in the Val-d'Or region of Northern Quebec, consists of 17 claims (703 hectares) in Lacorne and Fieldmont townships. The Baillarge Lithium Project consists of 12 claims (511 hectares) in Lacorne Township.
Throughout 2017, the company continued to define its natural-resource asset. This activity delivered additional positive results into October. Throughout the summer of 2017, it relogged and sampled previously untested drill cores. The compilation and interpretation, relogging, sampling and surface investigation of the Vallee Lithium property resulted in the identification of significant lithium mineralization that is contiguous with and due east of the Quebec Lithium Mine owed by North American Lithium.
CATL Quebec Lithium– Project background and details
Previous owner and strategy:
Canada Lithium (RB Energy), the previous operator of the facility and mine, went bankrupt in 2014. North American Lithium is owned by Jien Nickel Industry, a Chinese investment company focused on reorganization of quality assets in the mining, mining processing, smelting, refining and chemical markets. The company's flagship asset is a Quebec-based, open-pit, hard-rock lithium mine and processing plant that began the commissioning process in 2017. The company's strategy was to restart the hydro-metallurgical plant at the lithium mine to become an integrated producer of lithium chemicals, including lithium carbonate. It was reported in 2017 that the company required an investment between $150 and $200 million over a 12-18 month period.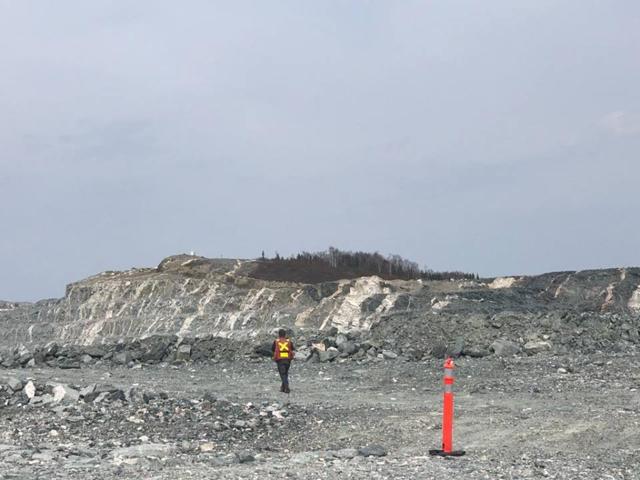 Authored supplied – Quebec Lithium open pit mine
Plant and production:
The design of the project has a production nameplate capacity of approximately 23,000 T of battery-grade lithium carbonate on an annualized basis. The company has confirmed that the quality of the lithium will be able to meet the standards for new energy vehicles and stationary storage applications. Since the summer of 2017, the company has been shipping spodumene concentrate into the Asian markets, an activity that allows the company to generate revenue.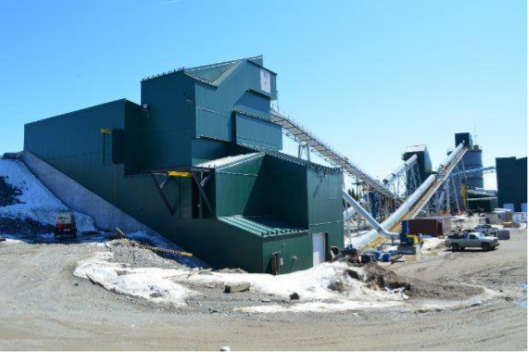 CATL Quebec Lithium Mill
Recent ownership changes:
In late 2017, the company announced that the proposed Reverse Take Over listing process was cancelled. On March 3, 2018, Jilin Jien Nickel announced the investment by CATL into North American Lithium: $50 million in new equity and $16 million in convertible debt. This asset is the only currently producing lithium mine in Canada.
Strategic end users continue to seek supply
As illustrated in the chart below, there continues to be a significant number of transactions between exploration companies and off-takers who are mostly located in China. The list does not include investments or acquisitions such as Molban lithium acquisition by a Chinese battery manufacturer Guo Ao Lithium Co for $60million.  
Hard rock Australian producers who are shipping product to Chinese players include Tawana (OTCPK:TWNAF), Pilbara (OTCPK:PILBF), Altura (OTCPK:ALTAF) and Kidman Resources (OTCPK:KDDRF). Kidman who is backed by lithium superstar SQM (SQM), recently announced a lithium hydroxide supply agreement with electric vehicle giant, Tesla (TSLA). In South America, Orocobre (OTCPK:OROCF) and Lithium Americas (OTC:LAC) have off-take agreements with battery and automotive partners, while Advantage Lithium (OTCQX:AVLIF) who is also in the Cauchari-Olaroz basin is expected to announce a commercial partner and strategy in the months ahead.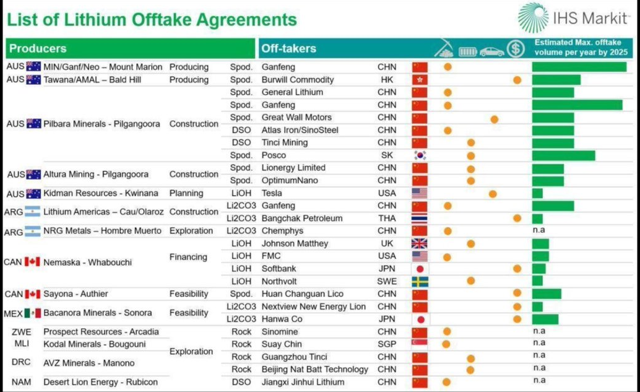 Disclosure: I am/we are long AVLIF, OROCF, JODRF.