Only one month after closing a private placement, Jourdan Resources (OTC:JODRF) (TSXV symbol JOR-TSXV) announced short-term plans to validate the usability of its spodumene-rich material within the lithium battery supply chain. In Q1 2018, I identified a macroeconomic trend by anticipating that the Province of Quebec would draw investment interest, as almost all of the high-quality lithium projects located in Australia and Argentina had already received support from strategic partners and investors. Shortly thereafter, Nemaska Lithium (OTCQX:NMKEF) stunned the market as the company successfully closed on a total capital raise exceeding $1 billion, which will be used to move their mine and chemical facility into production over the next few years. In the same time period, the largest Chinese lithium battery manufacturer, CATL, announced that they had acquired the majority position in the North American Lithium (NAL) facility. Collectively, throughout the first half of 2018, the following companies took a position in the Quebec lithium industry: CATL, NorthVolt, SoftBank (OTCPK:SFTBF), Orion (OTCPK:ORINY) and LG Chem (OTCPK:LGCLF).
On the heels of these macroeconomic conditions, Jourdan Resources moved quickly to undertake a Bulk Sample Program as soon as it was capitalized to do so. The company reported success in extracting 50 tonnes of spodumene-rich material from its 100% owned Vallee Lithium Property. Based on drone footage released by the company, the Vallee deposit is located only 1.5KM from the face of CATL's open pit mine. Material was crushed and packaged into 1 T sacks and is awaiting shipment to Process Research Ortech, located in Toronto.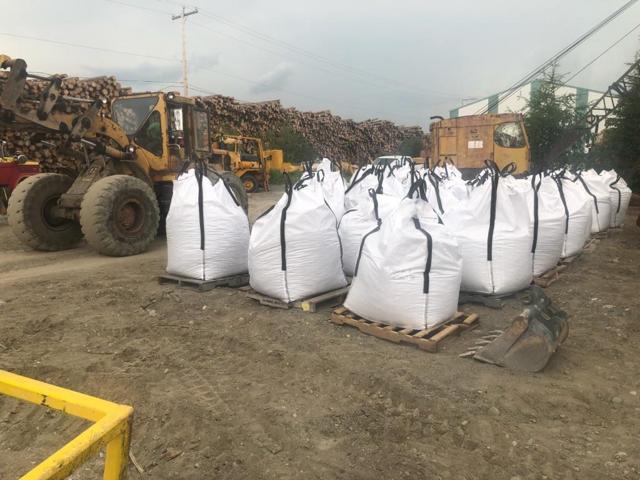 Ore awaiting shipment.
The guidance provided by Jourdan Resources is that previous work completed by Ortech returned a concentrate of more than 5% Li20. Although there are no guarantees on the outcome of the process, there is intrinsic value in understanding that material extracted only 1.5KM away is being used in the lithium battery supply chain.
Next, shareholders are expecting the results from Ortech to confirm the characteristics of the material, which may lead to confirmation of its usability within the lithium supply chain and its readiness for shipment to customers for product validation. This is a significant step forward for Jourdan Resources, as it allows the company to continue its exploration campaign, validate the characteristics of the material, begin to integrate its material into the global lithium supply chain, develop relationships with trading houses and end customers, and attract the necessary capital to move the program forward.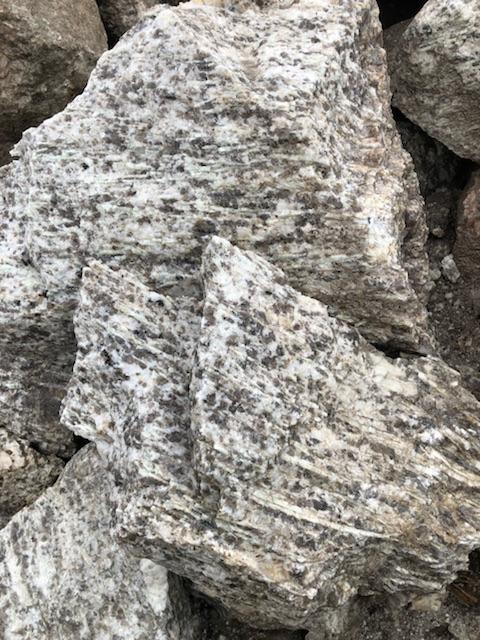 Ore extracted from the Vallee Property
It is in my opinion that there is significant amount of risk with this investment. However, a low market capitalization of only $5 million reduces the downside. If the processing results return with favorable characteristics and the company undertakes customer validation, then these will be significant catalysts to drive shareholder value upward.
With historically successful drill results and a firm understanding of the region, the management team at Jourdan Resources opted to undertake a Bulk Sample Program. As an investor, I believe that this is a compelling strategic alternative to simply spending capital to put additional drills in the ground. They know where the targeted material is located, so they will now test it and allow customers to validate the material. In parallel with these efforts, the company will need to determine how it will move into commercial production and further define its resources at Vallee and other properties that they hold in the region.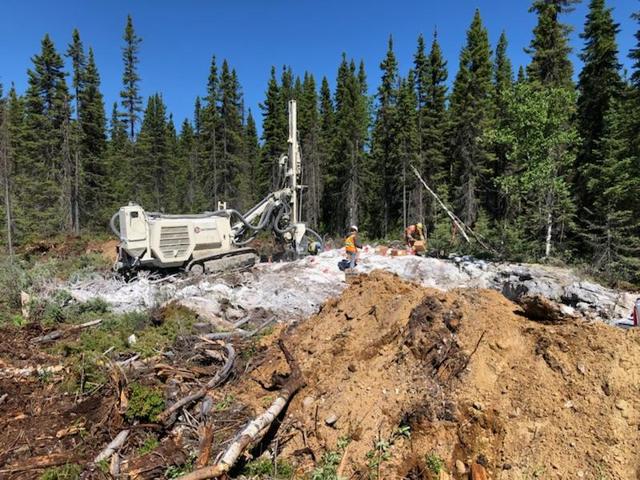 Drilling at the Vallee Property to complete the Bulk Sample Program
From a macroeconomic view, CATL, BYD (OTCPK:BYDDF), Samsung (OTC:SSNLF), LG Chem, Tesla (TSLA) and other lithium battery manufactures continue to deploy capital to increase their production capacity to meet the needs of emerging technologies such as electric cars, buses, and energy storage systems.
If you enjoyed this article, be sure to receive future material by following on Twitter here and clicking on the "Follow" tab at the top of this page or on my profile here.
Disclosure: I am/we are long JODRF.