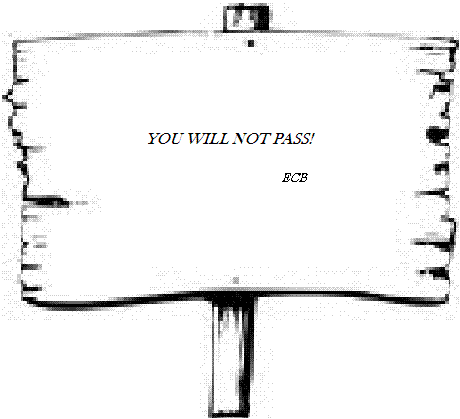 This morning Sydney saw similar price action in the EURUSD to yesterday.  The late N.Y. session was, for whatever reason, testing the lows again at around 1.2610.  Following the theme of the last couple of days' posts, I am still trading on the basis that the Euro package put forward over the week end was a last stand by the major central banks.  On this basis 1.2600ish should hold the EURUSD.  I have seen central banks do this before.  If that is what they really want they will get it.
After testing and failing to breach the 1.2600 level yesterday morning Sydney time, the market had a natural reaction to the upside and drifted up towards 1.2650 into early Europe.  When the German GDP numbers came out showing unexpected growth for Q1 2010, the market ramped the EURUSD up to 1.2740.  It certainly did not like it up there.  The market is still feeling cynical about the rescue package.  The selling charge started from there and after pausing at around 1.2660 until N.Y. came in proceeding to charge towards the 1.2600 target. 
If you imagine a troop of cavalry charging over the hill towards its target, it charged recklessly down to 1.2625 from which it took a slight breather and pulled back to 1.2650.  From there it was on for young and old and the selling intensified - onwards my friends, 1.2600 is ours!
Just as the leaders were approaching the death charge from 1.2630 and quickly approaching 1.2610 a simple sign was noticed right in front of the 1.2600 barrier.  The writing was quite small, but somehow by its very minimalist appearance, conveyed a semblance of power.  The leading troops had to be virtually on top of it to read the sign - they reigned in their selling and and with fire in their eyes they read the simple message "
YOU WILL NOT PASS".
The rest of the story you can make up for yourself but suffice to say we are on this side of 1.2600.  The bubble will burst for me if we break below 1.2550 - no questions asked.
Frank
Disclosure:
long EURUSD