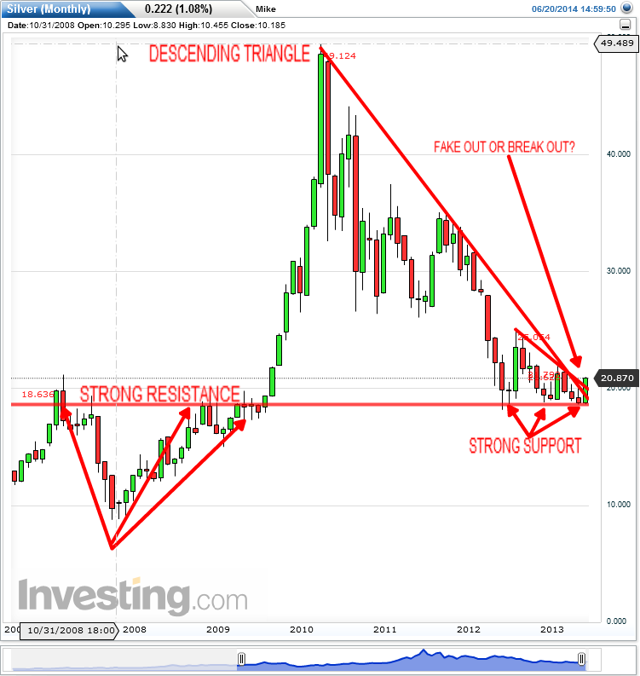 For those who do not know what a descending triangle is, it is a price structure that carries a series of lower highs while maintaining a base support , this is a bearish structure that eventually sends an impulsive break of support to new lows. This triangle in particular is massive.
Resistance and support are price ranges that price has previously pivoted on; you can see that price was unable to break through the 2007-2010 resistance. The bullish perspective here is that the old resistance is now acting as support.
The chart below is pointing to the prior reversals on a monthly chart, as you can see, there is nothing special about this reversal thus far, volume is not indicating a reversal as of yet.
One thing I find interesting is the MACD, if one had remained bearish or bullish on the MACD cross, he would not have been whipsawed since, currently the MACD is still technically a sell, but is giving *early* buy signals. If the 9 day MA would begin to perk upwards, it would also be a very encouraging sign for the bullish outlook.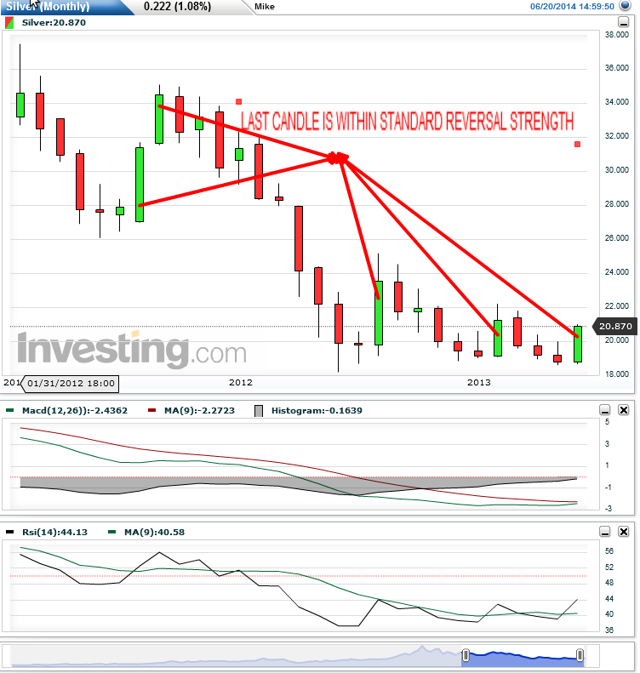 My personal conclusion is that this is a time for being on the side lines , and I'll be personally using $18.18 as a critical line in the sand for both the bullish and bearish case.