Is VIPSHOP (NYSE: VIPS) just another Fraud Made in China?
Vipshop Holdings Limited (VIPS), through its subsidiaries, operates as an online discount retailer for various brands in the People's Republic of China. It offers a range of branded discount products, including apparel for women, men, and children; fashion goods; cosmetics; home goods and other lifestyle products; footwear; sportswear and sporting goods; luxury goods; and gifts and miscellaneous products.
"This recent IPO had little street credibility. The price for the deal was reduced from 10.50 down to
6.50 and the size was reduced to 11.2 million shares. In other words, just 12 months ago, there was very little institutional investor interest in the company. Then suddenly in September 2012 everything changed. Now the stock trades at sky-high multiples - Price/Book Value is 11x /today: 20.91/, Price to
2013 Estimated Earnings is 78.0x (JP Morgan Report) /today: 98.20/. Why the sudden sky-high valuation with the stock price accelerating from 5 to 37/today: 79.75/? VIPS "reported" phenomenal growth of 24,700% over four years. In the ultra-competitive E-commerce retail industry in China, it begs the question - Are the numbers real?"
(Source: Greenwich Research Group, May 23, 2013 - Link)
Investors can assume that the totality of VIPS's revenue is generated through a variable interest entity
(VIE), Guangzhou Vipshop Information Technology Co., Ltd. (广州唯品会信息科技有限公司), or
Vipshop Information.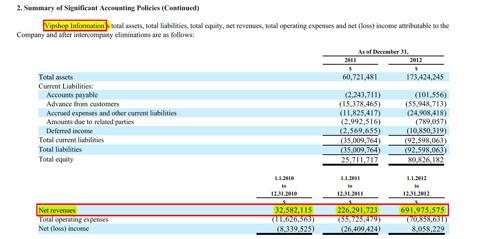 20-F 1 a13-4788_120f.htm 20-F / page F-12 / Link)

20-F 1 a13-4788_120f.htm 20-F / page 3 & page F-12 / Link)
Since Vipshop Information is responsible for 100% of the Company's revenue, it follows that all the invoices to customers have to be issued by Vipshop Information (or, after September 2011, by any of Vipshop Information Branches).
"Until September 2011, we relied on one logistic center in Guangdong Province in Southern China to support our increasingly national customer base. As we expanded our sales nationwide in 2011, we added logistic centers in Jiangsu Province in Eastern China, Sichuan Province in Western China and Beijing in Northern China."
Source: (F-1/A 1 d211818df1a.htm AMENDMENT NO.1 TO FORM F-1 / page 65 / Link)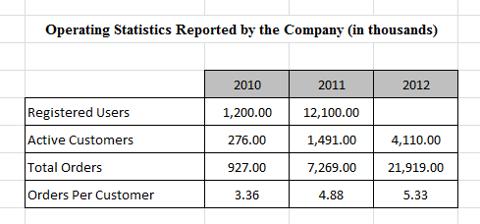 20-F 1 a13-4788_120f.htm 20-F / page 54 / Link)
During Fiscal Year 2010, The Company had only 1 Logistic Center (located in the Guangdong Province) and fulfilled 927,000 orders. The way we do understand VIPS business model, every order placed results in an invoice to the Customer (Orders can consist of more than 1 item)
It follows that Vipshop Information should have had issued a total of at least 927,000 invoices during Financial Year 2014. The invoiced had to be issued by Vipshop Information, since back in
2010 there were no Vipshop Information Branches (now, 2013 … each branch issues its
invoice … with a different Tax Payer ID).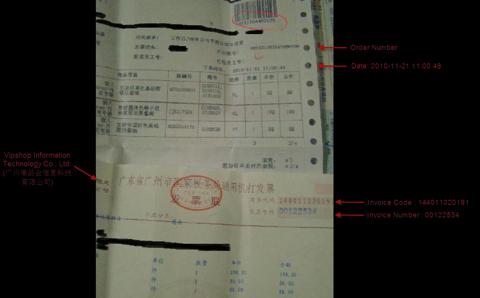 It was the invoice Number 00122534
We verified the authenticity of the invoice directly on the website of the Guandong Provincial SAT Office (http://www.gd-n-tax.gov.cn/html/gdsite/51B988829C4D3FE8074941239770A6B4.htm)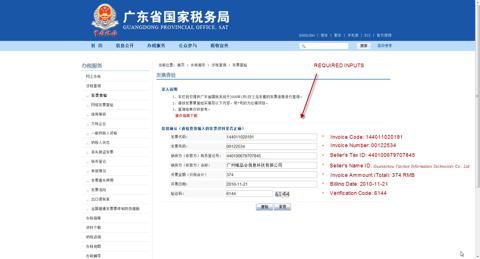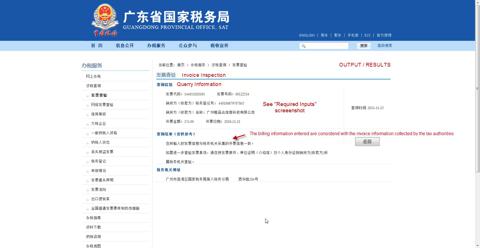 We interpret the meaning of "Invoice Number: 00122534" as it being the 122,534th invoice issued by
Vipshop Information.
Considering that during the Entire Fiscal Year 2012, Vipshop Information claims to have fulfilled approx. 927,000 orders (= 927,000 invoices), the fact that on the 21st of November 2010 Vipshop Information issued its 122,534th invoice is suspicious (378.19 orders/invoices per day)!
378.19 orders/invoices per day would result in 138,039 orders / invoices per year (approx. 85% lower than the 920,000 figure disclosed to U.S. investors).
The very same procedure can be applied to more recent invoices issued by Vipshop Information or one of its 3 branches across China.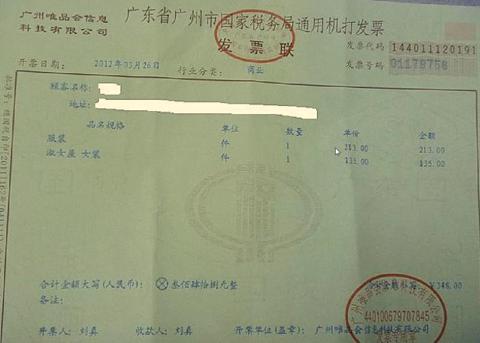 2012-06-27 (Guangdong Province Headquarters): Invoice Nr. 015??838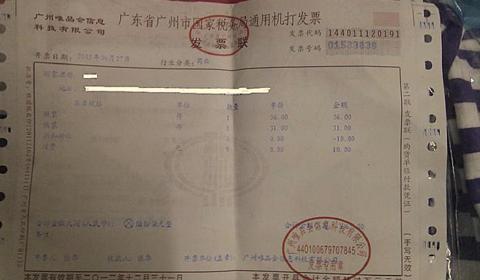 2013-04-11 (Sichuan Branch (see name of the Seller) / Tax Division Code 5101): Invoice Nr. 00474389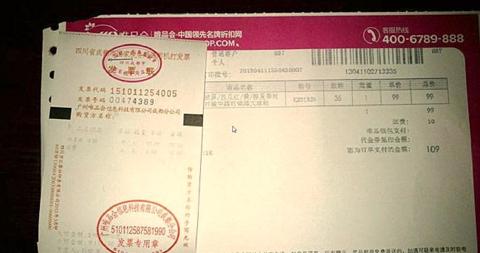 2013-05-26 (Beijing Branch (see name of the Seller) / Tax Division Code 1101): Invoice Nr. 01392876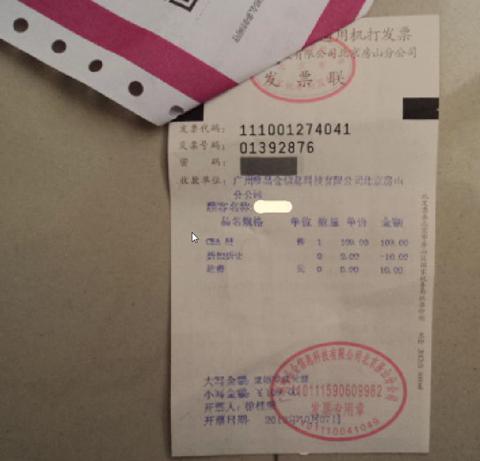 According to the quarterly reports available on the sec.gov website, Vipshop fulfilled 8.8 million orders during the first quarter of 2013 and 11 million orders during the subsequent quarter (Q2).
2013-04-11 the Sichuan Branch issued its Invoice Number: 00474389*
2013-05-26 the Beijing Branch issued its Invoice Number: 01392876*
*The "invoice codes" (151011254005 - 111001274041) do still report the year date 2012 …!!??
Disclosure: I am short VIPS.