Accounting tricks overstating EBITDA by as much as 20% and Net Income Before Taxes by as much as 38%.
Various "LIES" to Wall-Street misrepresenting franchise costs and upcoming unit growth.
And of course, insiders and large holders have been dumping their shares.
We will show how TACO will trade down 43-55% to its fair value price of $5.50 - $7.01.
READ THE FULL 23 PAGES RESEARCH NOTES HERE: LINK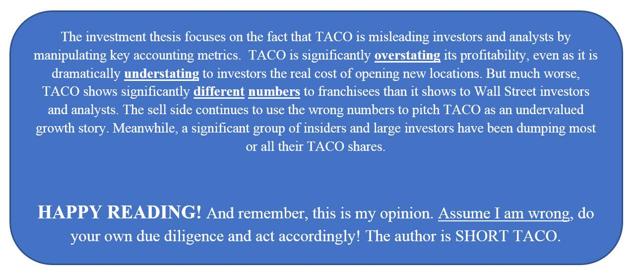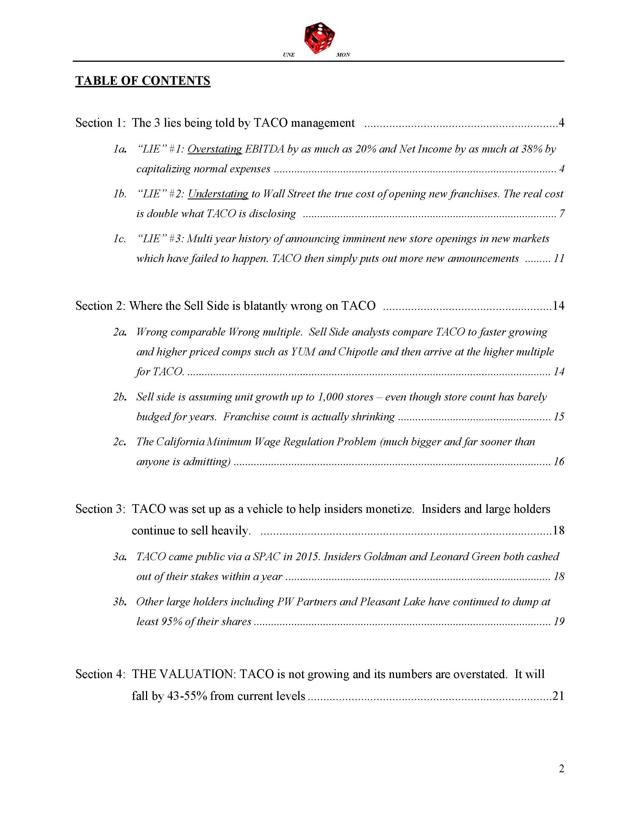 http://unemon.com/ResearchEasy/201704_TACO/20170412_TACO.html
Disclosure: I am/we are short TACO.