Read the full research note at: 
http://unemon.com/ResearchEasy/201901_FB/20190128_FB_Earnings.html
Disappointing Ads numbers as well as weaker guidance? Let's ask our best friend: google.
We can start by looking at how the search term "Facebook business manager" is performing on Google Trends.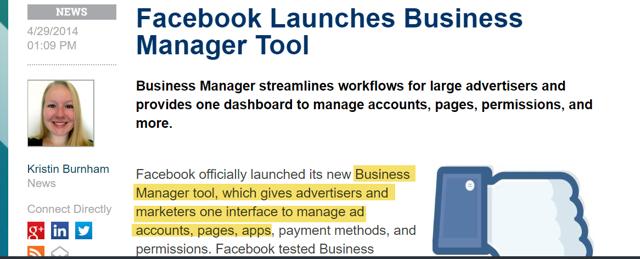 April 2014- https://www.informationweek.com/software/social/facebook-launches-business-manager-tool/d/d-id/1234929
The assumption is that prospective new advertisers or even advertisers that currently use Facebook for work, will google the term "Facebook business manager". Also to access websites often it is faster to google the section of the website you want to access (in this case "Facebook business manager") and then click on the google link, rather than type the whole address into the browser bar.
While google trends for "Facebook business manager" has remarkably dropped in the U.S. since August 2018, worldwide the drop seems to have started a bit later. However, interest in "Facebook business manager" peaked in May 2018 worldwide too, while it fell sharply in December 2018 (more than the usual December drop).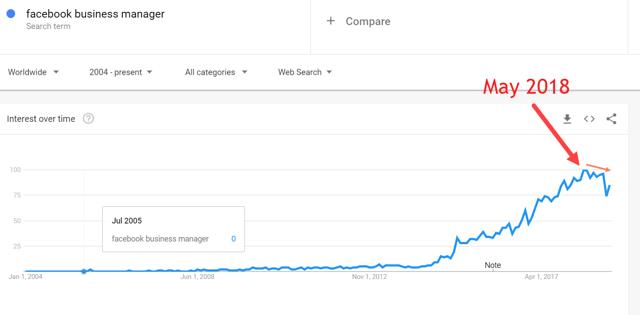 For those of you who are wondering … yes, you can add Instagram account to your Facebook Business manager: https://www.facebook.com/business/help/1125825714110549, hence, I believe the chart above also capture part of IG advertisers (I imagine than all the advertisers using IG also have a FB side of the business, they probably even started with FB):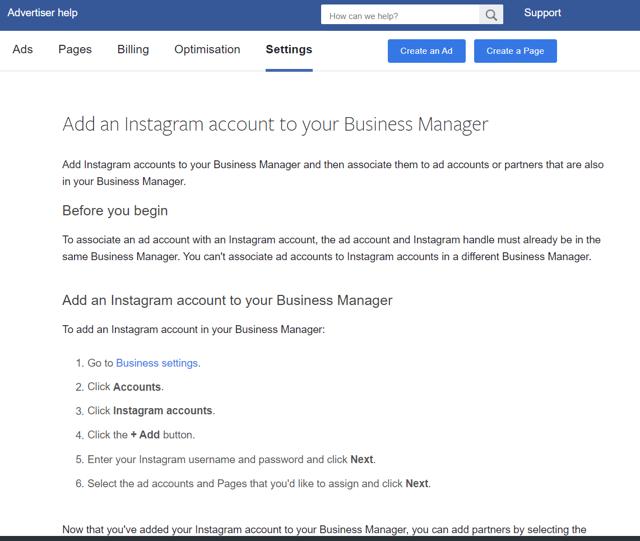 Other Interesting Chart – It seems that IG is driving FB business. While FB is coming down: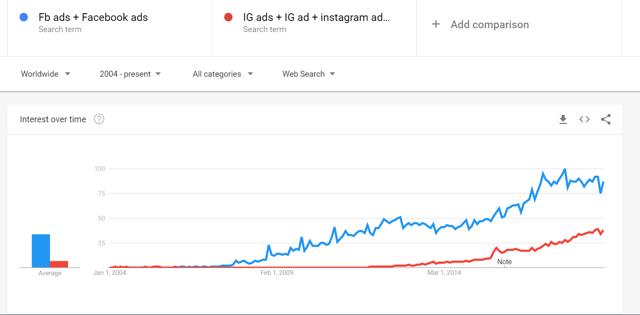 REASONS TO BE SKEPTICAL ABOUT FB reports:
1. The chart above, especially the United States one, since 48.1% of FB revenue is generated in the United States. Also signs of shrinking ads budget in the U.S.?" Three weeks of NFL playoff games and programming this year have amounted to 5% less national and regional advertising revenue, according to iSpot.tv. – Despite viewership being up"
2. Per ECB economy in Europe has largely deteriorated over the past few months. One would assume this will have an effect or had an effect on advertising budgets/decision. Europe accounted for 24.13% of Q3 revenue. This could also result in weaker guidance.
3. Recent economic data out of China have been pretty scary. All CEOs are mentioning worse than anticipated Chinese Economy slowdown during their Q4 Conference Calls. While FB does not have a Chinese presence, FB still generated 20% of its revenue in the Asia Pacific region. Risk of China situation spill over might impact FB ads business in the region.
4. Analysts still expect high growth, with revenue expectations for Q4 2018 at 16.4b USD - low 16.1b USD high 16.6b USD - (vs. 12.9b in Q4 last year and 13.7b in Q3 2018).
The fact that Mark Zuckerberg put out an open letter on the WSJ just one week before earnings, it might signal he is on the defensive: https://www.wsj.com/articles/the-facts-about-facebook-11548374613
If earnings were to be a positive surprise, it would make more sense to put out such an open letter one or two weeks after the earnings release. He would be in a situation of power. Also, the way Zuckerberg starts the open letter seems to signal (at least to me) this was an open letter meant for FB 15 th anniversary:" Facebook turns 15 next month. When I started Facebook".
The fact that he put it out 1 months before the anniversary but he still starts letter by talking about the anniversary it tells to me that the timing was a strategic decision (because of upcoming earning?).
If earnings were to be bad, and you have something you want people to hear, then you will be better off communicate it (put out the open letter) ahead of earning. After bad earnings, the public discourse would be all about the declining business of the company and the various problems the company faces. This would highly dilute the impact and meaning of the open letter. My guess is that Zuckerberg will reference to the open end letter to the WSJ during the Conference Call as an indication he is taking the current problems seriously and that he is out there trying to explain business model to users/advertisers
Also, on January 25, 2019 a rumor was leaked that: " Mark Zuckerberg, Facebook's chief executive, plans to integrate the social network's messaging services — WhatsApp, Instagram and Facebook Messenger — asserting his control over the company's sprawling divisions at a time when its business has been battered by scandal."
https://www.nytimes.com/2019/01/25/technology/facebook-instagram-whatsapp-messenger.html
Again, timing cannot be a coincidence and to me signals FB / Mark Zuckerberg trying to steer the public discourse ahead of next Thursday Conference Call.
Google interest / searches for "INSTAGRAM BUSINESS ACCOUNT" also seem to have plateaued from august 2018 till December 2018 (vs. growing the previous year during the same period).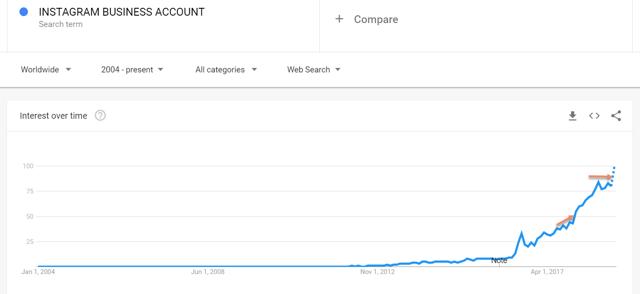 Also, most of the Instagram growth / new user's base is likely coming from low-pricing power Asian markets: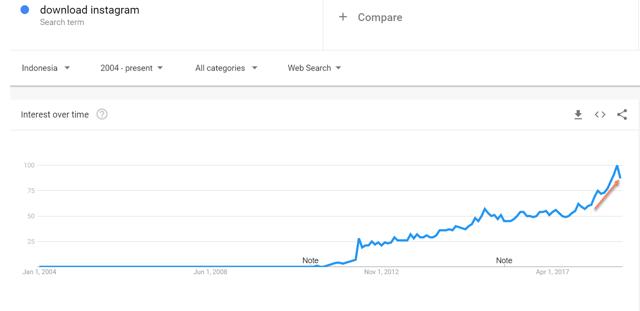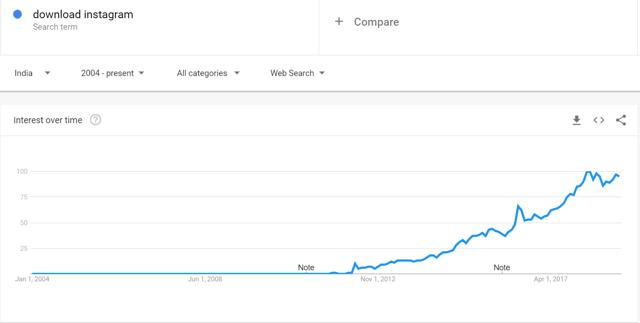 Disclosure: I am/we are short FB.