Check out Seeking Alpha's
Carl Howe
on the "wow factor" of Sprint's new 4G capabilities, a must read:
seekingalpha.com/article/195512-sprint-g...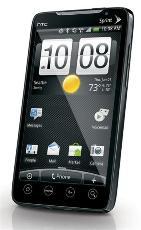 Carl was on hand at the CTIA 2010 Show where we unveiled the new 
HTC EVO 
4G
,  America's first 4G phone.  A wireless phone that's Android powered and up to 10x faster than 3G.  That's as fast and powerful as most people's basic DSL and cable wired connections  Only available avbailable from Sprint, the first wireless 4G network.