The recent uptrend in the EURUSD stalled out into the last 2 trading days of this week. We can see some significant levels in the chart below to keep an eye on for next week.
To the upside we can see a resistance area has formed near 1.4030. Support is coming in short-term around 1.3630 and further down around 1.3330.
These levels will likely be significant ones to watch for price action trading setups this upcoming trading week.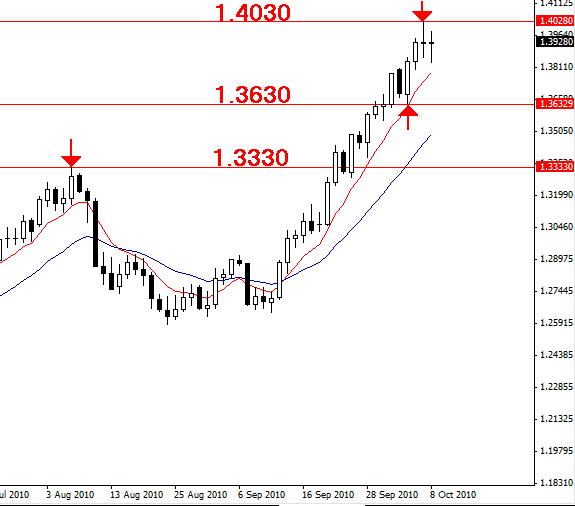 For a more in-depth analysis of the major forex currency pairs and price action analysis, please check out my forex trading course.

Commentary:
The U.S. dollar sank Friday against the other major currencies as a bleak jobs report showing a loss of 95,000 jobs last month gave further weight to the notion that the U.S. Federal Reserve will enact quantitative easing and inject cheap money into the economy to help spur economic growth.
The U.S. dollar dropped to another 15-year low against the Japanese yen Friday, hitting a low of about 81.72 before closing around 82.07 against the yen.
The Dow closed up 57.90 points, or 0.53 percent, the S&P 500 added 7.09 points, or 0.61 percent, and the Nasdaq added 18.24 points, or 0.77 percent.