The EURUSD pushed higher early in today's trading session but could not sustain itself above 1.4000. Price quickly got rejected lower back under this resistance area and closed the day around 1.3920.
We can see in the chart below today's bearish rejection candle formed a false break of the highs near the recent resistance around 1.4000, for price to continue lower it will need to stay below this level. The next support comes in near the lows from this week around 1.3700.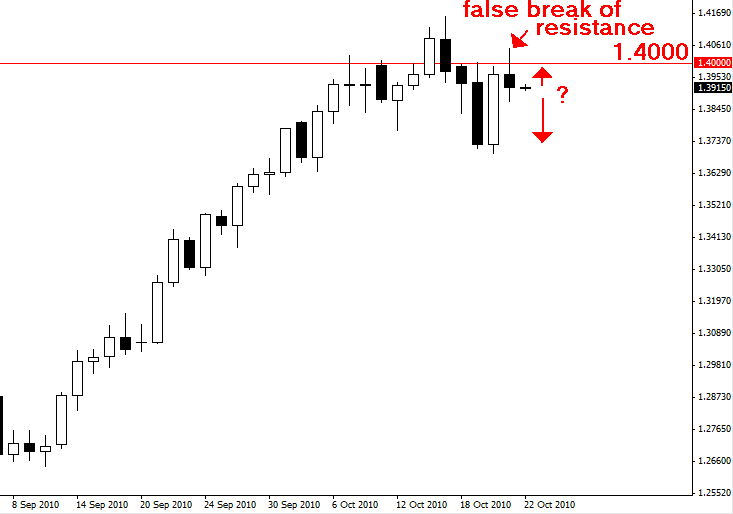 For a more in-depth analysis of the major forex currency pairs and price action analysis, please check out my forex course.

Commentary:
The U.S. dollar strengthened today, the euro climbed to $1.4050 against the greenback early in the session but later in the day it was down to $1.3820.
The Japanese yen closed today neutral to stronger against the other majors except for a modest loss to the surging U.S. dollar.
The Dow added 38.60 points, or 0.35 percent, the S&P 500 add 2.09 points, or 0.18 percent, and the Nasdaq gained 2.28 points, or 0.09 percent.