Forex Commentary:
The U.S. dollar weakened against a basket of currencies with the dollar index down by 0.8% today.
The Japanese yen strengthened across the board today against the other majors.
The AUDUSD tied its all-time high today at 1.0182 before closing just off the mark at 1.0178.
Trading Setups / Chart in Focus:

AUDUSD
The AUDUSD pushed higher today and hit its recent multi-decade high of 1.0182, the AUDUSD has not been at levels this high since the early 1980s.
We can see on the 4hr chart that there was a well defined pin bar setup on 12/16 that could have gotten you into this recent up-move to re-test the recent highs.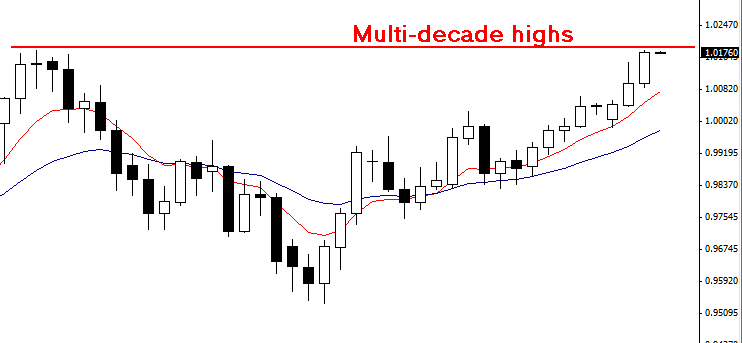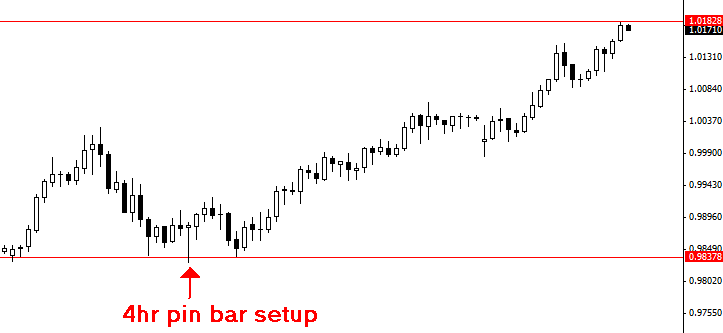 For a more in-depth analysis of the major forex currency pairs and price action analysis, please check out my forex trading education website.
Other Markets:
On Wall Street today stocks advanced in light trading as the S&P 500 headed for its best December in nearly two decades, buoyed by investor optimism about the economy in 2011.
The Dow added 10.52 points, or 0.09 percent, the S&P 500 gained 1.34 points, or 0.11 percent, and the Nasdaq added 4.05 points, or 0.15 percent.
Upcoming important economic announcements: 12/30
8:30am EST: United States – Unemployment Claims
10:00am EST: United States – Pending Home Sales m/m