Forex Commentary:
The U.S. dollar headed for its second consecutive monthly decline against the euro today, more losses could be in store for the dollar vs. the euro after a jump in euro zone inflation bolstered the view interest rates in the euro-zone could rise more quickly than in the U.S.
The euro also rose against the Swiss franc and yen. The dollar was down 0.1 percent vs. the yen.
Easing worries about the euro zone sovereign debt crisis and growing expectations that the ECB could hike rates sooner than the Federal Reserve have supported the euro in recent weeks
Trading Setups / Chart in Focus:

EURUSD:
The EURUSD pushed higher today after running into support near the 8 day ema last Friday. We can see that price is currently sitting just under a pretty significant area of resistance around 1.3750.
Should price break above this level we may see another leg to the upside and a re-test of resistance coming in around 1.4050. Traders could look for bullish price action setups on rotations down to intra-day or daily support levels.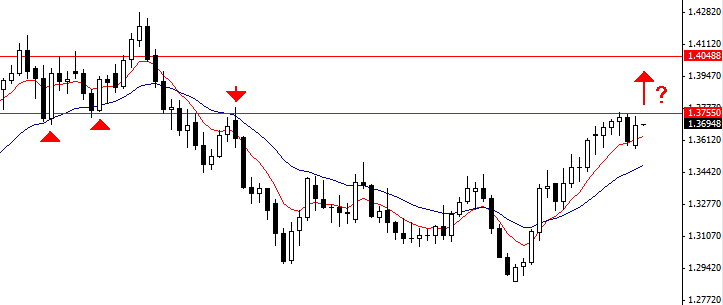 For a more in-depth analysis of the major forex currency pairs and price action analysis, please check out my price action forex trading course.
Other Markets:

On Wall Street today stocks pushed higher on the back of strong earnings and signs of a strengthening economy, while a surge in the price of oil underscored the potential for increased political risk in the Middle East to upset financial markets.
The Dow added 68.23 points, or 0.58 percent, the S&P 500 gained 9.78 points, or 0.77 percent, and the Nasdaq rose 13.19 points, or 0.49 percent.

Upcoming important economic announcements: 2/1/2011
2:00am EST: Britain – Nationwide HPI m/m
3:15am EST: Switzerland – Retail Sales y/y
4:30am EST: Britain – Manufacturing PMI
10:00am EST: United States – ISM Manufacturing PMI