Forex Commentary:
The euro fell from a 2-1/2-month high against the dollar on Wednesday as tensions in Egypt escalated, though the euro zone single currency's uptrend stayed intact given signs of rising inflation in that area.
Winter storms in the Midwest and Northeast of the U.S. were keeping volume thin, while clashes in Egypt between supporters and opponents of President Hosni Mubarak injected some uncertainty into markets.
U.S. dollar gains against major currencies were slight despite data showing U.S. private employers beat expectations and added 187,000 jobs last month.

Trading Setups / Chart in Focus:
EURUSD
The EURUSD stalled today as price took a small breather from its recent upside movement. We could still see a re—test of resistance around 1.4000 in the near term, but a rotation lower is possible in the near future as well. However, until we see price action turn obviously bearish we will continue to watch price action for possible bullish setups.
The 1.4000 – 1.4050 would be a solid sell level should price move up and form some daily bearish price action setups near this resistance.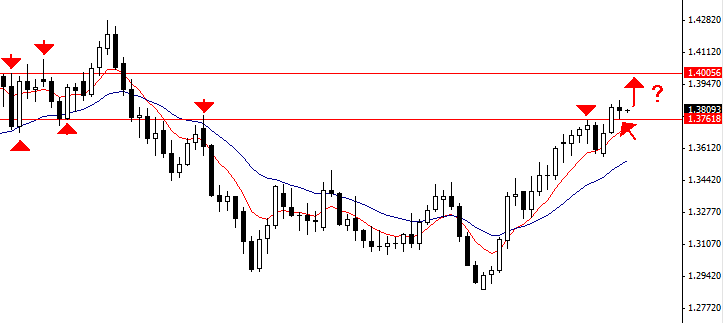 For a more in-depth analysis of the major forex currency pairs and price action analysis, please check out my forex trading training website.

Other Markets:
On Wall Street today stocks stalled as technical measures suggested a 5-month rally was beginning to grow tired.
The S&P 500 is starting to look over-bought after hitting 2 ½ year highs on Tuesday.
The Dow added 1.81 points, or 0.02 percent, the S&P 500 lost 3.56 points, or 0.27 percent, and the Nasdaq lost 1.63 points, or 0.06 percent.
Upcoming important economic announcements: 2/3/2011
4:30am EST: Britain – Services PMI
7:45am EST: Euro-zone – Minimum Bid Rate
8:30am EST: Euro-zone – ECB Press Conference
8:30am EST: United States – Unemployment Claims
10:00am EST: United States – ISM Non-Manufacturing PMI
1:00pm EST: United States – Fed Chairman Bernanke Speaks
7:30pm EST: Australia – RBA Monetary Policy Statement