Forex Commentary:
The U.S. dollar rose against the euro on Tuesday on fear some euro zone states won't be able to withstand higher interest rates, though further gains will likely require the Federal Reserve to hint at tighter policy.
The EURUSD moved as low as 1.3860, testing the recent breakout level before closing the day near 1.3903.
The dollar also rose 0.5 percent at 82.66 yen, the British pound lost about 40 pips to the dollar as the GBPUSD tested its 21 day ema.
Trading Setups / Chart in Focus:
EURUSD
The EURUSD rotated lower today and tested support near the 8 day ema, stopping just short of the horizontal level near 1.3850. We would have liked to see a retest of 1.3850 with an obvious price action setup forming at this level.
1.3750 is the next obvious horizontal support level, and we are watching the dynamic support between the 8 and 21 day emas for potential bullish price action trade setups.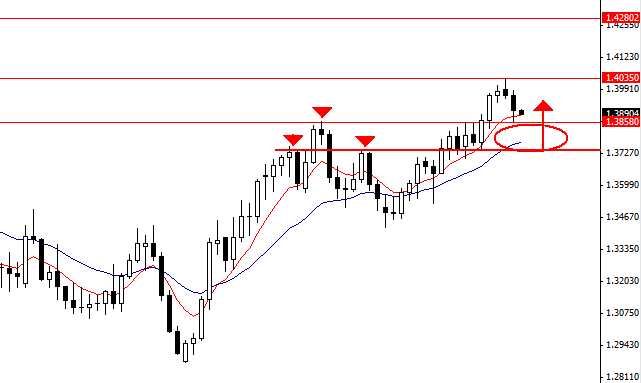 For a more in-depth analysis of the major forex currency pairs and price action analysis, please check out my price action forex trading course.

Other Markets:
On Wall Street today stocks rose on the back of falling oil prices and an upbeat profit forecast from Bank of America.
The Dow added 124.58 points, or 1.03 percent, the S&P 500 gained 11.69 points, or 0.89 percent, and the Nasdaq gained 20.14 points, or 0.73 percent.
Upcoming important economic announcements: 3/9/2011
3:15am EST: Switzerland – CPI m/m
8:45am EST: Australia – RBA Gov Stevens Speaks
3:00pm EST: New Zealand – Official Cash Rate
3:00pm EST: New Zealand – RBNZ Press Conference
3:00pm EST: New Zealand – RBNZ Rate Statement
7:30pm EST: Australia – Employment Change
7:30pm EST: Australia – Unemployment Rate
Tentative: China – Trade Balance