Forex Commentary:
The addition of more than 200,000 U.S. jobs wasn't enough to boost the dollar against the euro on Friday, and the greenback may have more losses in store as markets brace for a euro zone interest rate hike next week.
However, the employment report, which also showed the U.S. jobless rate slipping to 8.8 percent last month, did push the dollar above 84 yen, its highest in more than six months, as traders expect Japanese interest rates to stay at a record low.

Trading Setups / Chart in Focus:
EURUSD
The EURUSD inside pin bar trading strategy that we first discussed in Wednesday's commentary has come off to the upside, however, price did fall lower early in today's session but it did not violate the pin bar low and it quickly reversed to close out this week near the highs. We can see resistance from November 2010 is coming in close overhead.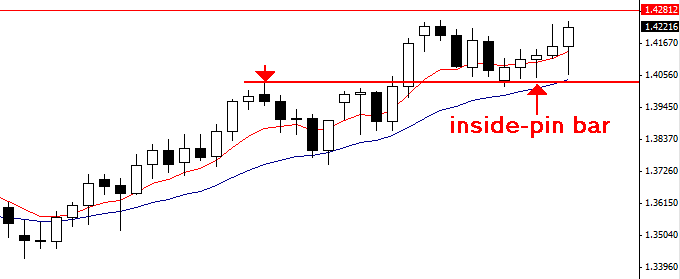 Silver
Silver did not move very far this week but it did manage to close above its 8 day EMA every day and is showing signs of building momentum for the possibility of another leg higher.
We can see a fakey pin bar strategy formed early this week, and today formed a bullish pin bar that rejected the 8 day EMA dynamic support. If price can break above $38.16 we may see a stronger upside push next week.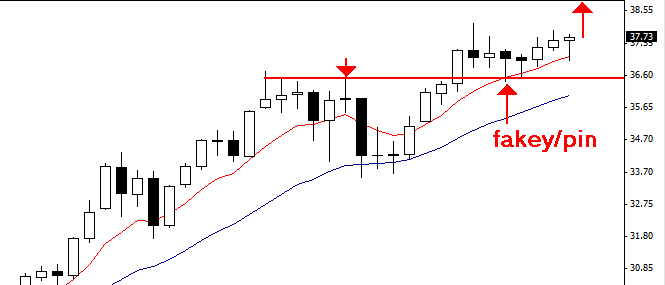 For a more in-depth analysis of the major forex currency pairs and price action analysis, please check out my price action Forex course.
Other Markets:
On Wall Street today U.S. stocks started off the new quarter with a solid performance on the back of positive jobs figures. However, the S&P 500 is nearing multi-year highs and may encounter some resistance in the near-term.
The Dow rose 56.99 points, or 0.46 percent, the S&P 500 added 6.58 points, or 0.50 percent, and the Nasdaq gained 8.53 points, or 0.31 percent.

Upcoming important economic announcements: 4/3/11
9:30pm EST: Australia – ANZ Job Advertisements m/m
4/4/11
10:30am EST: Canada – BOC Business Outlook Survey
6:00pm EST: New Zealand – NZIER Business Confidence
7:15pm EST: United States – Fed Chairman Bernanke Speaks
9:30pm EST: Australia – Trade Balance