Forex Commentary:
The U.S. dollar paused from last week's sharp decline against the euro on Monday, but a strong bearish stance toward the greenback is seen persisting ahead of next month's U.S. debt limit debate and on global central bank monetary policy disparities.
The dollar's negative tone should remain in place as long as the U.S. Federal Reserve keeps interest rates low and while central banks abroad, namely the ECB and Bank of England, move closer to more normal borrowing costs, analysts said.
The yen, meanwhile, was off an 11-month low against the euro and a 2-1/2-year trough versus the Australian dollar as yet another earthquake in Japan led some investors to pare bearish bets against the country's currency.
Trading Setups / Chart in Focus:

EURUSD
The EURUSD stalled today after last Friday's strong push higher from the inside pin bar setup that formed last Thursday.
We see the possibility of a rotation lower into value near the 8 or 21 day EMA in the near-term. Should this take place we will watch for bullish price action setups to provide a long entry back into the dominant up-trend.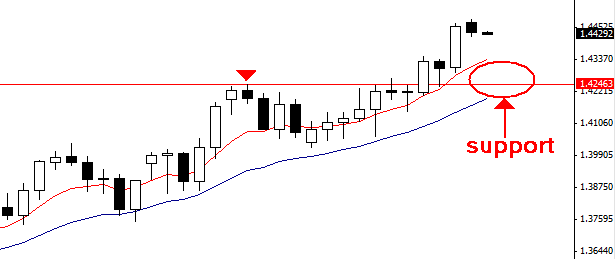 GBPUSD
The GBPUSD formed a bearish fakey pin bar strategy on the 4 hour chart today. This setup is counter to the recent bullish momentum, but it is well-formed and at a significant resistance level, so we still could see this market fall lower from today's fakey setup before the bullish sentiment picks back up.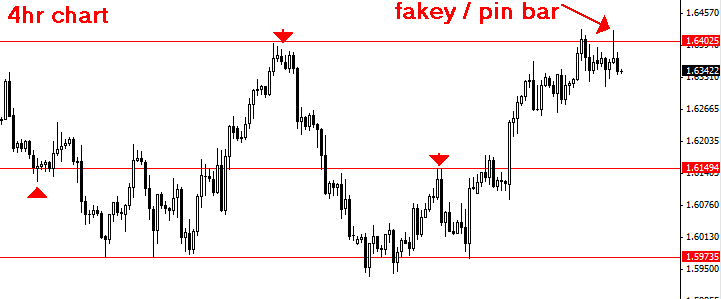 For a more in-depth analysis of the major forex currency pairs and price action analysis, please check out my price action trading website.
Other Markets:
On Wall Street today stocks were mostly lower as shares of energy companies sold off on the back of falling oil prices and the beginning of earnings season which was clouded by worries that company outlooks may fall short of expectations.
The Dow added 1.06 points, or 0.01 percent, the S&P 500 lost 3.71 points, or 0.28 percent, and the Nasdaq dropped 8.91 points, or 0.32 percent.

Upcoming important economic announcements: 4/12/2011
4:30am EST: Britain – CPI y/y
5:00am EST: Euro-zone – German ZEW Economic Sentiment
8:30am EST: Canada – Trade Balance
8:30am EST: United States – Trade Balance
9:00am EST: Canada – BOC Rate Statement
9:00am EST: Canada – Overnight Rate