Trading Setups / Chart in Focus:

EURUSD
The EURUSD broke down through support near 1.4000 today, closing below this level as well. We can see this market has struck a very bearish tone as of late with the 8 and 21 day EMA's crossing lower and substantial losses over the last three days.
Should a rotation higher occur, we will watch resistance near the 8 and 21 day EMA's for potential shorting opportunities. A well-defined bearish price action setup from this value area could be a potentially good sell setup.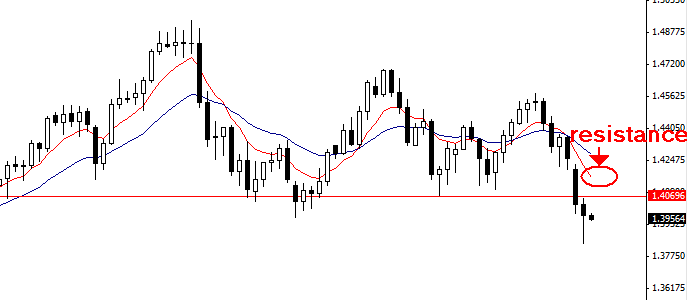 Silver
Silver formed a bullish pin bar today, and we can see the 8 and 21 day EMA's have recently crossed higher. This can be a volatile market, but today's setup could potentially lead to higher prices, keep in mind resistance is close overhead near $36.90.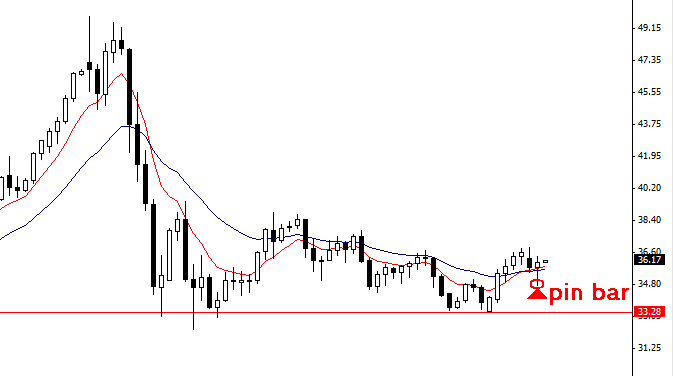 Check out this cool new blog post: Why Do Most Forex Traders Lose Money?

Forex Commentary:
The euro fell to its lowest level against the dollar in four months and hit another record low against the Swiss franc on Tuesday on fears that euro-zone leaders are failing to contain risks of peripheral debt.
The euro fell as low as $1.3835, a four-month low, though data showing a wider U.S. trade deficit and talk that the ECB was buying euro-zone debt helped pare some losses. It was last down 0.4 percent at $1.3974.
The yen, also considered a shelter from the storm, rose broadly, The dollar fell 1 percent to 79.42 yen, near its lowest since March. The euro dropped 1.4 percent to 110.98 yen.
If the EU can calm markets, analysts said the focus could shift to the dollar and the U.S. debt ceiling. If lawmakers don't agree to lift the legal U.S. borrowing limit by Aug. 2 the U.S. Treasury Department has warned it may have to default on some debt.

Other Markets:
On Wall Street today stocks lost ground for the third day in a row as Europe's debt problems and a poor start to tech earnings gave investors little reason to be positive.
The Dow lost 58.88 points, or 0.47 percent, the S&P 500 dropped 5.85 points, or 0.44 percent, and the Nasdaq lost 20.71 points, or 0.74 percent.
Upcoming important economic announcements: 7/13/2011
4:30am EST: Britain – Claimant Count Change
10:00am EST: United States – Fed Chairman Bernanke Testifies
6:45pm EST: New Zealand – GDP q/q