Trading Setups / Chart in Focus:

AUDUSD
The Aussie dollar has moved up into the 8 / 21 day EMA resistance layer and also completed a 50% retrace of the last major down move. However, at this time we are not seeing any obvious shorting opportunities so it's best to stay-put until price action gives us a clear signal. Should price continue moving higher traders should watch the resistance near the 21 day EMA for potential selling opportunities.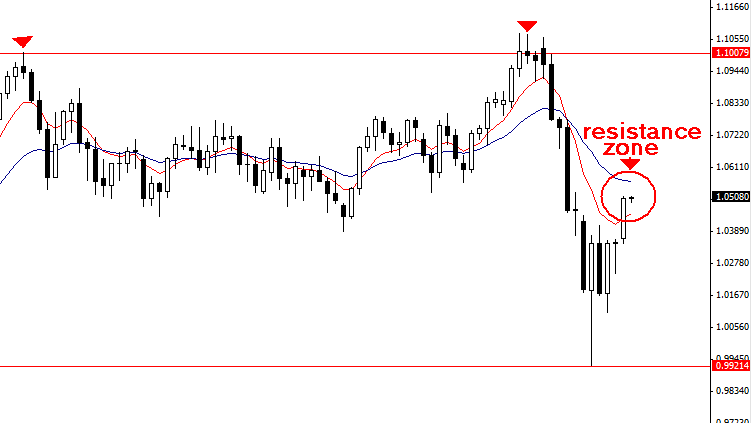 Check out this cool new Forex trading lesson: A Beginner's Guide to Forex Price Action Trading
Forex Commentary:
The Swiss franc fell to a two-week low against the euro and dollar on Monday on speculation the Swiss National Bank may soon take action to curb gains in the currency by setting an exchange-rate target this week.
The euro, meanwhile, rose to nearly three-week highs against the dollar, up sharply, helped by a weak New York manufacturing index, the euro was last trading up 1.4 percent at $1.4440
The dollar was last up 0.2 percent at 76.800 yen, but not far from a record low of 76.250 hit in mid-March. Investors are reluctant to push the yen higher because of the threat of Japanese intervention to weaken it, but are equally uncomfortable selling it against the dollar, given uncertainty about the U.S. economy's slowdown.

Other Markets:
On Wall Street today U.S. stocks rose for the third consecutive trading day as investors grew positive after Google's offer for phone maker Motorola Mobility.
The Dow added 213.88 points, or 1.90 percent, the S&P 500 added 25.68 points, or 2.18 percent, and the Nasdaq gained 47.22 points, or 1.88 percent.

Upcoming important economic announcements: 8/16/2011
2:00am EST: Euro-zone – German Prelim GDP q/q
4:30am EST: Britain – CPI y/y
Tentative: Britain – BOE Inflation Letter
8:30am EST: United States – Building Permits
6:45pm EST: New Zealand – PPI Input q/q