Trading Setups / Chart in Focus:
EURUSD
The EURUSD rallied today and closed just under resistance near 1.4500. We can see the daily 8 / 21 EMAs are crossed higher and pressure seems to be building to the upside. We would need to see price break and close above 1.4500 next week to open the door for higher prices. Otherwise, more chop / consolidation is possible.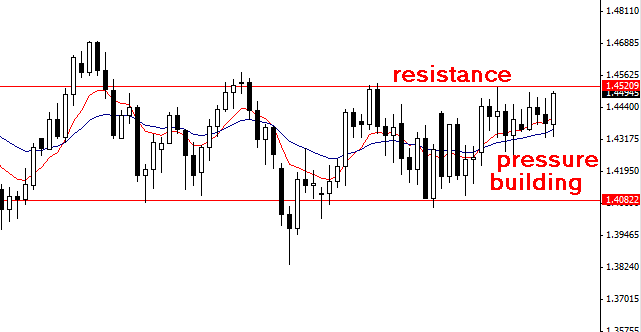 AUDUSD

The AUDUSD rallied today into resistance near 1.0600. Price will need to close above this resistance next week to have any chance at rallying further. Right now we are in hurry up and wait mode for this market, we will keep an eye on the price action next week and notify traders of any potential trade setups.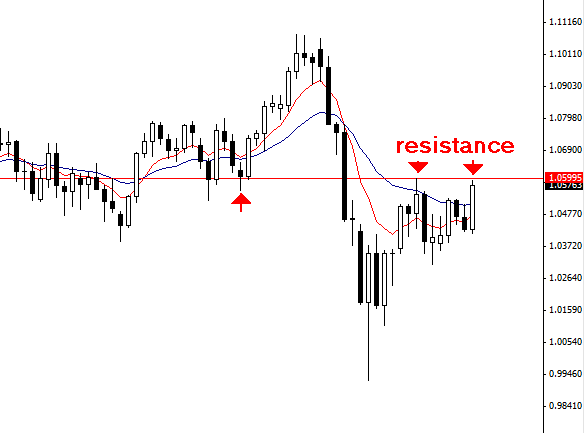 Check out this cool new Forex trading lesson: 4 Golden Nuggets of Forex Trading Insight from Nial Fuller
Forex Commentary:
The U.S. dollar fell on Friday after Federal Reserve Chairman Ben Bernanke stopped short of detailing further action to spur a sputtering U.S. economy, though further losses could be limited ahead of a key U.S. jobs report.
Recent weak data has fueled concern the United States is in danger of falling back into a recession and investors will look to next week's data on personal spending, manufacturing and the labor market for clues about the health of the economy.
On Friday, the euro was last up 0.8 percent at $1.4495, near a session peak of $1.4502
The dollar fell 1 percent to 76.66 yen
The dollar rose 1.7 percent to 0.8064 Swiss franc, while the euro gained 2.5 percent to 1.1689 francs. On the week, the dollar jumped 2 percent versus the franc and the euro gained 2.9 percent.
Other Markets:
On Wall Street today U.S. stocks posted their first weekly gain in more than a month after Fed Chairman Bernanke raised hopes for more stimulus for the U.S. economy at the central bank's September eeting.
The Dow added 134.72 points, or 1.21 percent, the S&P 500 gained 17.53 points, or 1.51 percent, and the Nasdaq added 60.22 points, or 2.49 percent.
Upcoming important economic announcements: 8 /29/2011
9:00am EST: Euro-zone – ECB President Trichet Speaks
10:00am EST: United States – Pending Home Sales m/m
6:45pm EST: New Zealand – Building Consents m/m
9:30pm EST: Australia – Building Approvals m/m