Trading Setups / Chart in Focus:
EURUSD

The EURUSD fell lower today as price could not muster the strength to challenge resistance near 1.4500 again. Should price break down past the 21 day EMA support we see the possibility for a larger move possibly toward support near the bottom of the trading range around 1.4100-1.4000.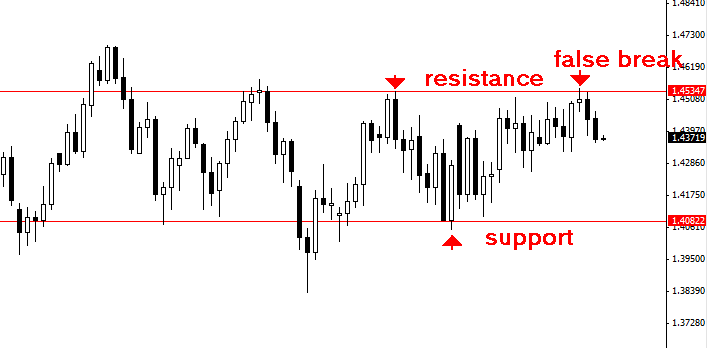 Check out this cool new Forex trading lesson: 4 Golden Nuggets of Forex Trading Insight from Nial Fuller
Forex Commentary:
The Swiss franc posted sharp gains against the euro and the dollar on Wednesday after a top government official said Switzerland would have to live with a strong currency and the Swiss National Bank shied away from intervention.
The dollar was down 0.2 percent at 76.577 yen. With the yen hovering near the record high of 75.941 against the dollar touched earlier in August, traders remained wary of the potential for Japanese authorities to intervene to sell the yen. The dollar slumped for the third straight month against the
yen.
Against the dollar, the euro was last down 0.5 percent at $1.4365. Traders said month-end demand for dollars from investors rebalancing stock and bonds portfolio weighed on the euro.
Other Markets:
On Wall Street today U.S. stocks ended the worst month in over a year on a positive note, with large gains in the last several days still being enough to make up for the losses that came after a U.S. credit downgrade and fears of another recession.
The Dow gained 53.58 points, or 0.46 percent, the S&P 500 added 5.97 points, or 0.49 percent, and the Nasdaq added 3.35 points, or 0.13 percent.

Upcoming important economic announcements: 9/1/2011
1:45am EST: Switzerland – GDP q/q
2:00am EST: Britain – Nationwide HPI m/m
3:15am EST: Switzerland – Retails Sales y/y
4:30am EST: Britain – Manufacturing PMI
8:30am EST: United States – Unemployment Claims
10:00am EST: United States – ISM Manufacturing PMI