Trading Setups / Chart in Focus:
EURUSD
The EURUSD lost ground for the 5th consecutive day today, falling lower into support between 1.4000 -1.4100. Price will need to close below 1.4000 to open the door for a larger move to the downside. With the daily 8 / 21 EMA's crossed lower and diverging, we are slightly bearish biased and traders could watch for rotations higher back into the EMA resistance layer for price action sell signals.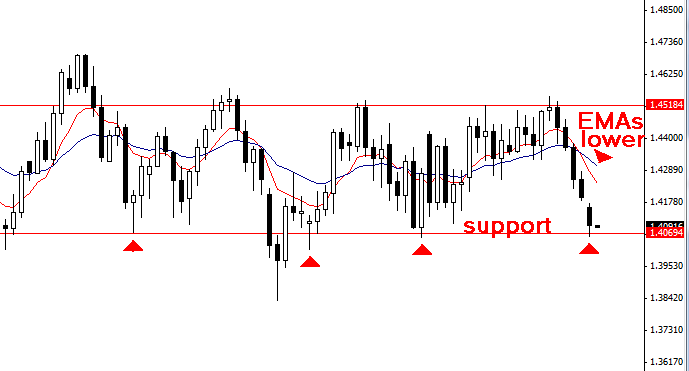 USDCAD
Last week in our members' daily commentary we discussed a fakey pin bar strategy that formed off support through about 0.9750 that a long-tailed bearish pin bar had formed off of in early July. This price action setup has since moved higher in-line with the strong upward surge from late July / early August.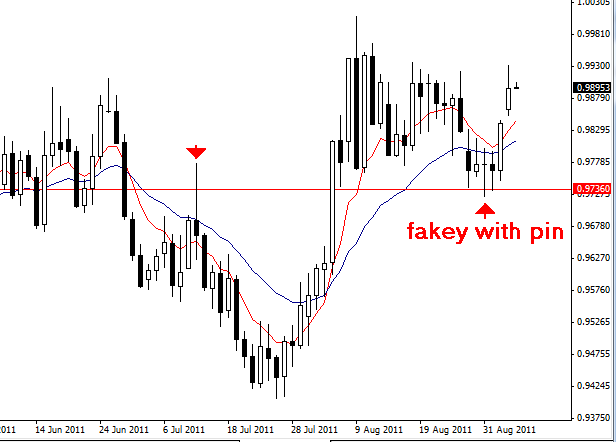 Check out this cool new Forex trading lesson: Don't Measure Profits in Percentages or Pips – Instead Use "R"
Forex Commentary:
The euro fell broadly on Monday, hitting a one-month low versus the U.S. dollar as worries about Greek and Italian public finances and a regional election rout for Germany's ruling party added to concerns about the euro zone debt crisis.
The single currency fell to $1.4060, its weakest since Aug. 5. A U.S. public holiday made for thinner trading conditions today.
The higher-yielding Australian and New Zealand dollars fell 1 percent against the dollar as Friday's soft U.S. employment data fuelled concerns that the U.S. economy may be sliding back into recession.
Other Markets:
Gold prices topped $1,900 an ounce on Monday as worries about slowing growth and European debt whetted appetite for the metal's perceived safe haven.
Demand for bullion gained as U.S. stock-index futures and European equities fell.
A weak U.S. jobs report Friday also helped bolster the case for gold, which finished up $47.80, or 2.6%, to $1,876.90 an ounce on the Comex division of the New York Mercantile Exchange
Upcoming important economic announcements: 9/6/2011
12:30am EST: Australia – Cash Rate
12:30am EST: Australia – RBA Rate Statement
10:00am EST: United States – ISM Non-Manufacturing PMI
9:30pm EST: Australia – GDP q/q
Tentative: Japan – Monetary Policy Statement
Tentative: Japan – Overnight Call Rate