EURUSD inside bar at resistance
The EURUSD formed an inside bar today just underneath resistance at 1.3260. This inside bar did indeed form in the context of the daily uptrend, so we would have to assume that it might break higher and lead to higher prices.
However, a look at the weekly chart will show just how significant the resistance is near 1.3260. Thus, today's inside bar setup could lead to lower prices given where it is located. This would be a counter-trend setup and therefore is not recommended to inexperienced traders. Inside bars do occur relatively frequently at major market swing points.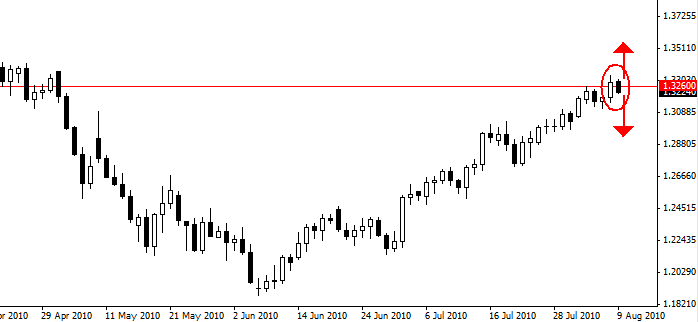 Weekly chart of EURUSD: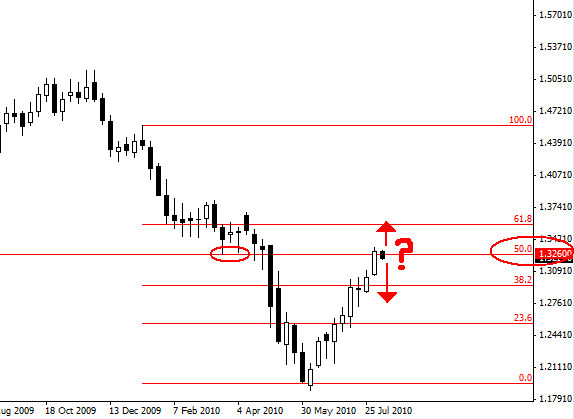 For a more in-depth analysis of the major forex currency pairs and price action analysis, please check out my forex course.
Commentary:
The U.S. dollar gained back some lost ground today against the other majors, rising against the Euro, British pound, Australian dollar, New Zealand dollar, Swiss franc, and Japanese yen, while remaining basically unchanged against the Canadian dollar.
The Dow rose 45.26 points, or 0.42 percent, the S&P 500 rose 6.12 points, or 0.55 percent, the Nasdaq added 17.22 points, or 0.75 percent.

Thanks For Reading
Nial Fuller
Disclosure:
none