The GBPUSD held support at 1.5500 today creating a false break of Tuesday's inside bar in the process.
1.5500 is a strong support level as evidence in the chart below suggests. As such, this level will be very important in determining the near term fate of the GBPUSD. Currencies are in "hurry up and wait" mode as there is not much else going on currently.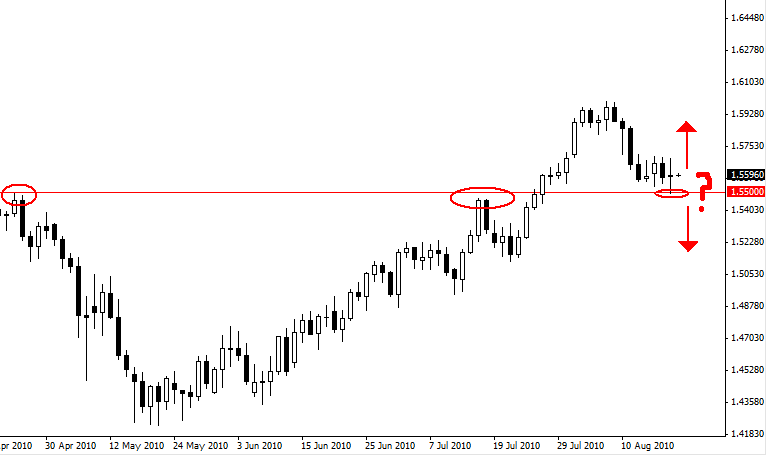 For a more in-depth analysis of the major forex currency pairs and price action analysis, please check out my forex trading training course.

Commentary:
The U.S. dollar was mixed today, gaining modest ground on the Australian dollar and Euro, while losing to the other majors.
The Dow rose 9.69 points, or 0.09 percent, the S&P 500 added 1.62 points, or 0.15 percent, and the Nasdaq added 6.26 points, or 0.28 percent.